Since the beginning, Field Roast has had a strong connection with Canada. Our founding family, the Lee family, has many Canadian family members in all three major cities: Montreal, Toronto and Vancouver. Field Roast's most basic ingredient, wheat protein, is grown and milled in Alberta. At Field Roast, we love Canada and appreciate our loyal friends, customers and family north of the border.
Many of our products are specially formulated for the Canadian market to comply with food labeling and ingredient laws. We hope you enjoy them as much as we do!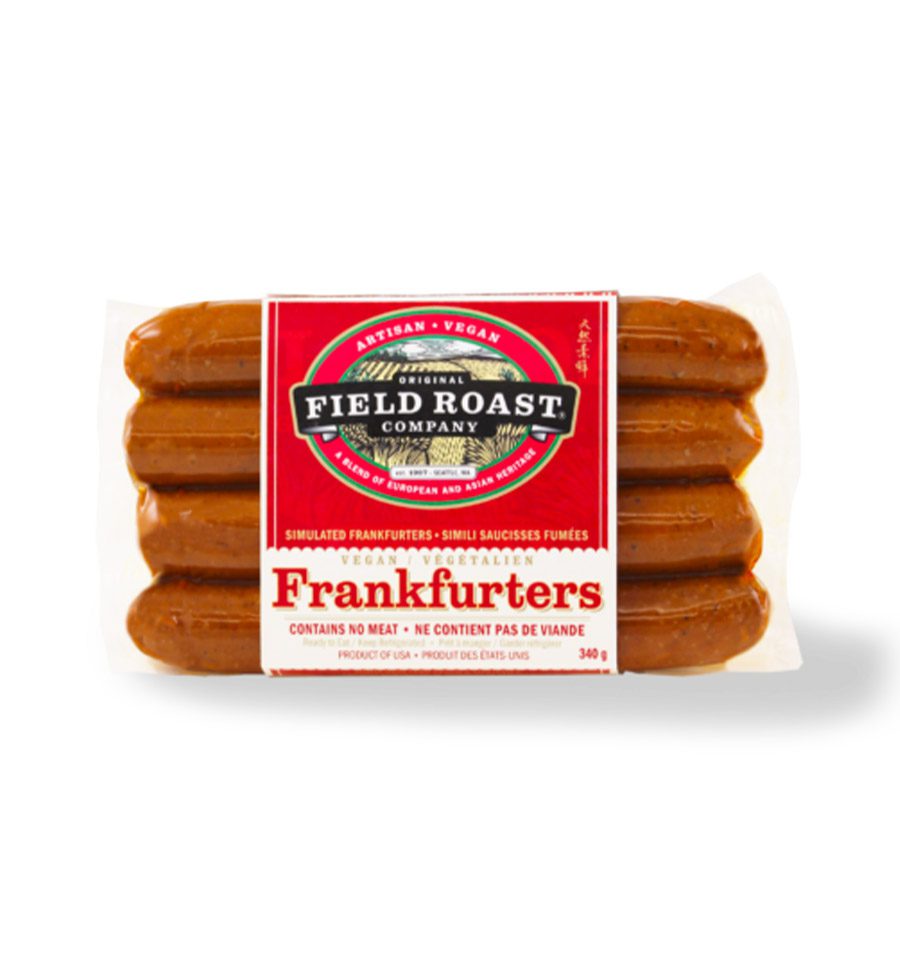 Frankfurters
Sausages
At Field Roast we believe real is better than fake. That's why our old world-style vegetarian frankfurters are made using the simple tenets of good cooking, real ingredients and uncomplicated techniques. Fresh garlic, fresh onions and our own traditional blend of spices make the difference.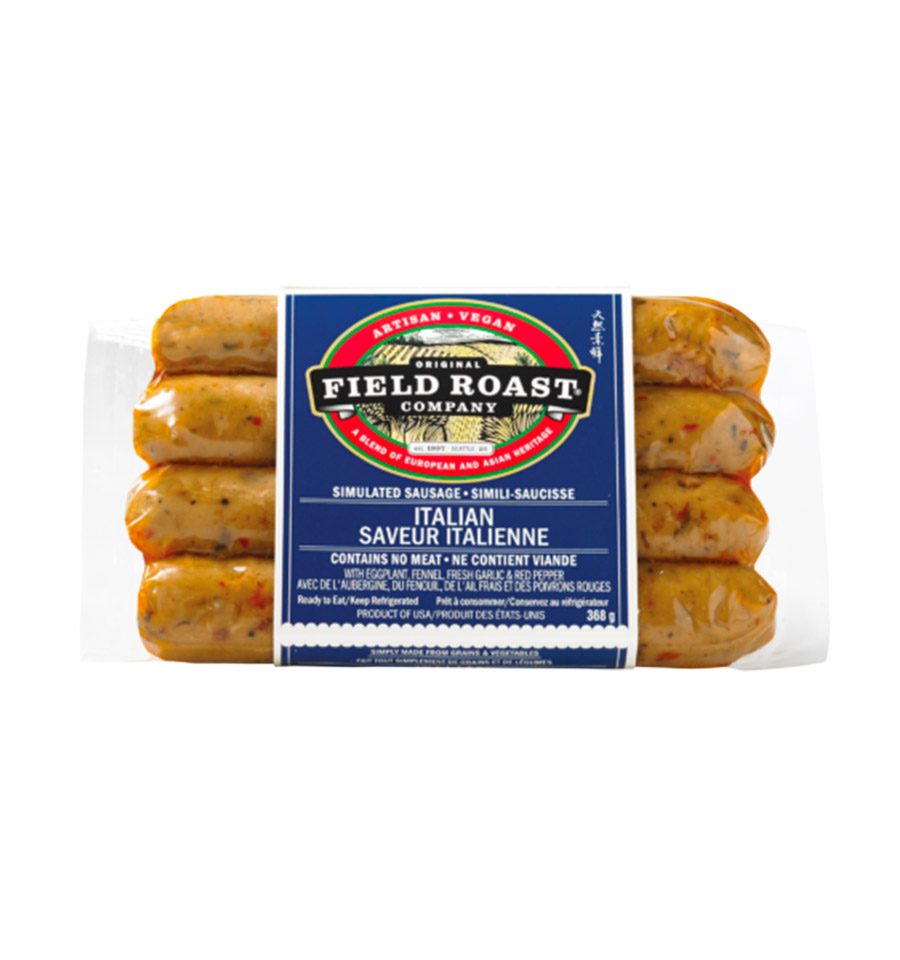 Italian Sausage
Sausages
Made with fresh eggplant and packed with fennel, red wine, garlic and sweet peppers.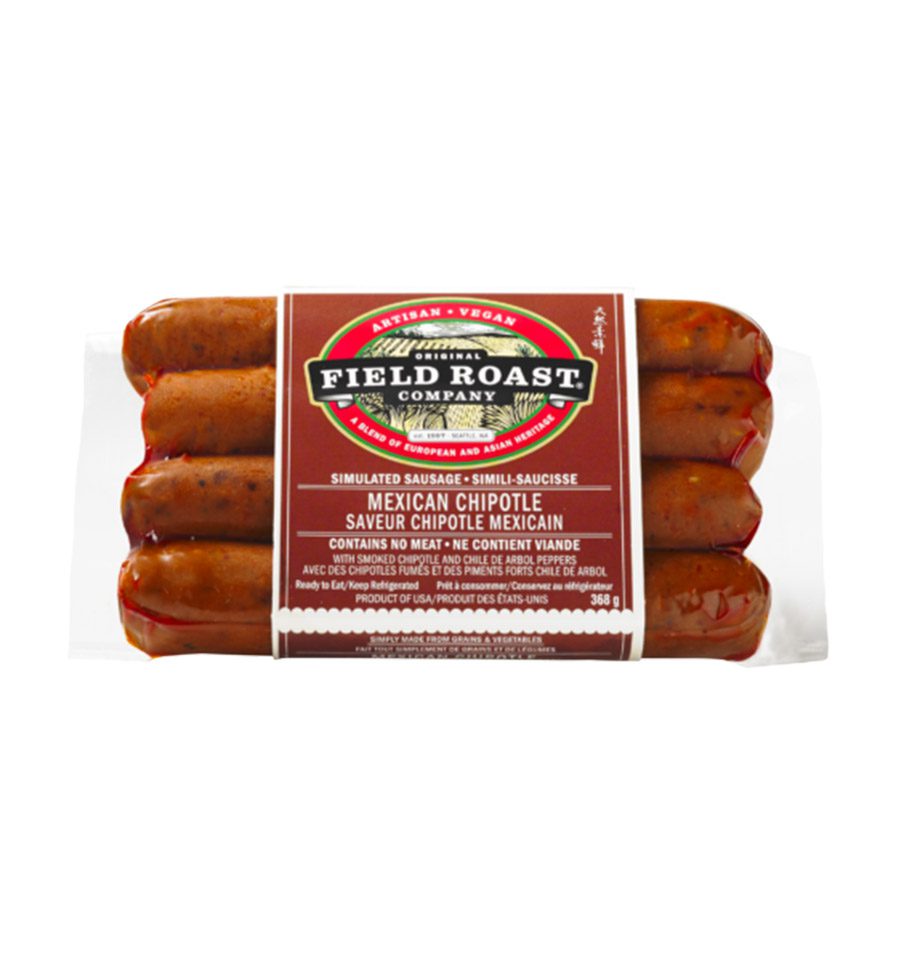 Mexican Chipotle Sausage
Sausages
A spicy-hot blend of smoked Chipotle peppers, Chili de arbol peppers, fresh chopped garlic, sweet onions seasoned with cumin seed and oregano.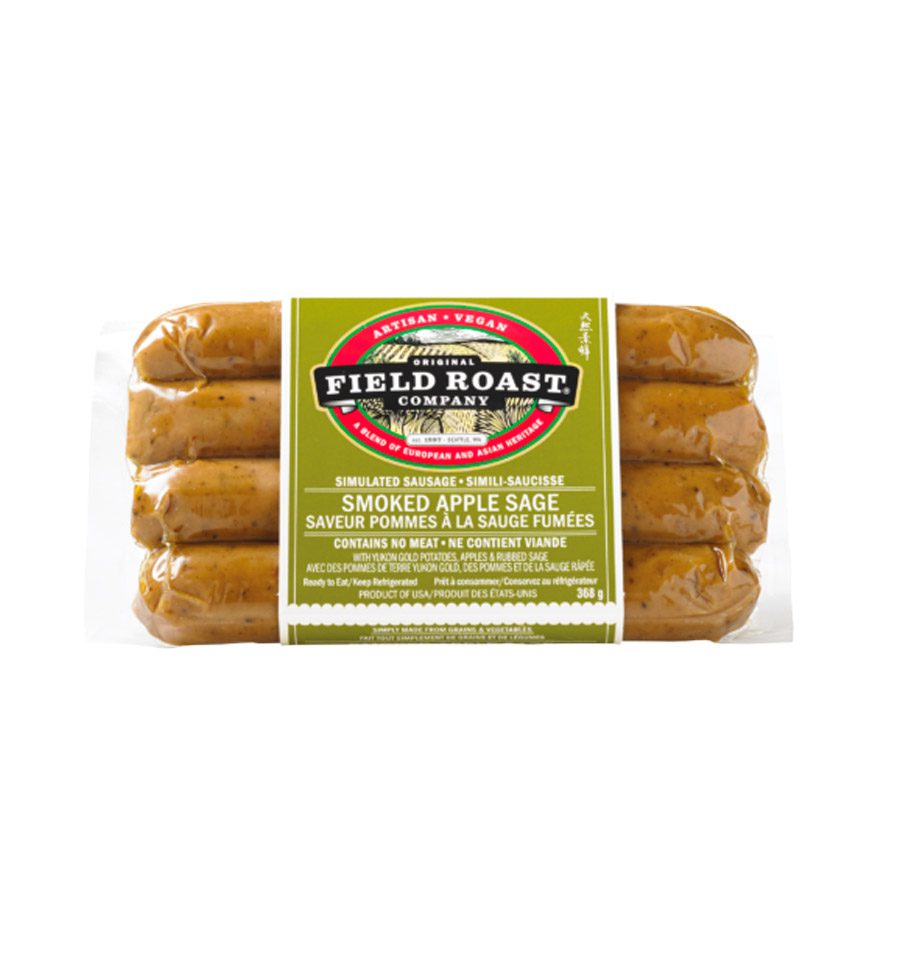 Smoked Apple Sage Sausage
Sausages
A savory combination of apples and sage anchored with yukon gold potatoes with a subtle hint of hickory smoke.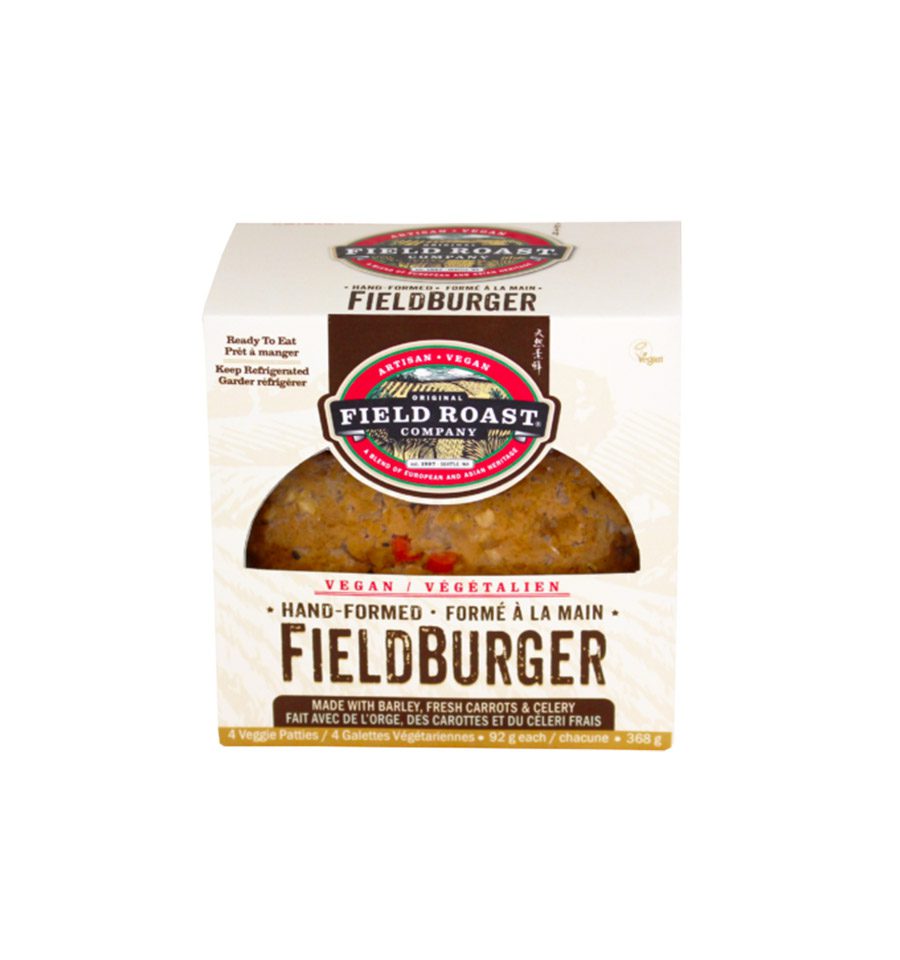 FieldBurger
Burgers
We present to you a juicy burger that is full of classic burger flavor and right at home on the grill. FieldBurgers are pleasing sports fans across the country on stadium menus because they raise the bar on the antiquated hockey puck veggie burger we all know so well. Formed by hand in Seattle and built from barley, fresh carrots and celery, these burgers are a meat eater's delight. Pile on your fixings or crumble into chunks for chili and you'll believe.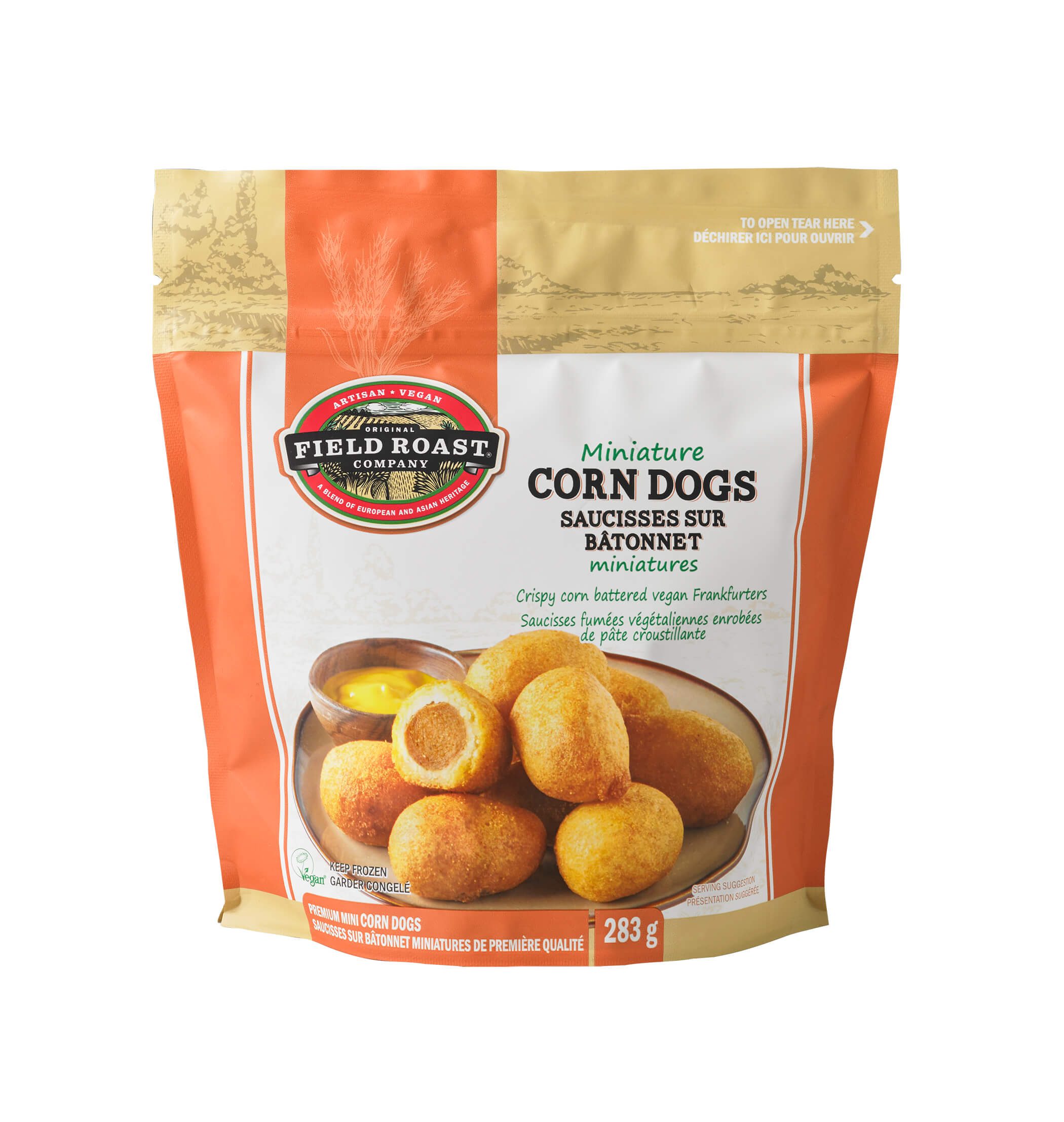 Miniature Corn Dogs
Appetizers and Entrées
Our award-winning Miniature Corn Dogs harken back to county fairs, amusement parks and summertime fun. We begin with our Field Roast Frankfurters, dunk them in a traditional sweet cornbread batter and crisp them to perfection. Enjoy but pace yourself! The yellower the mustard the better!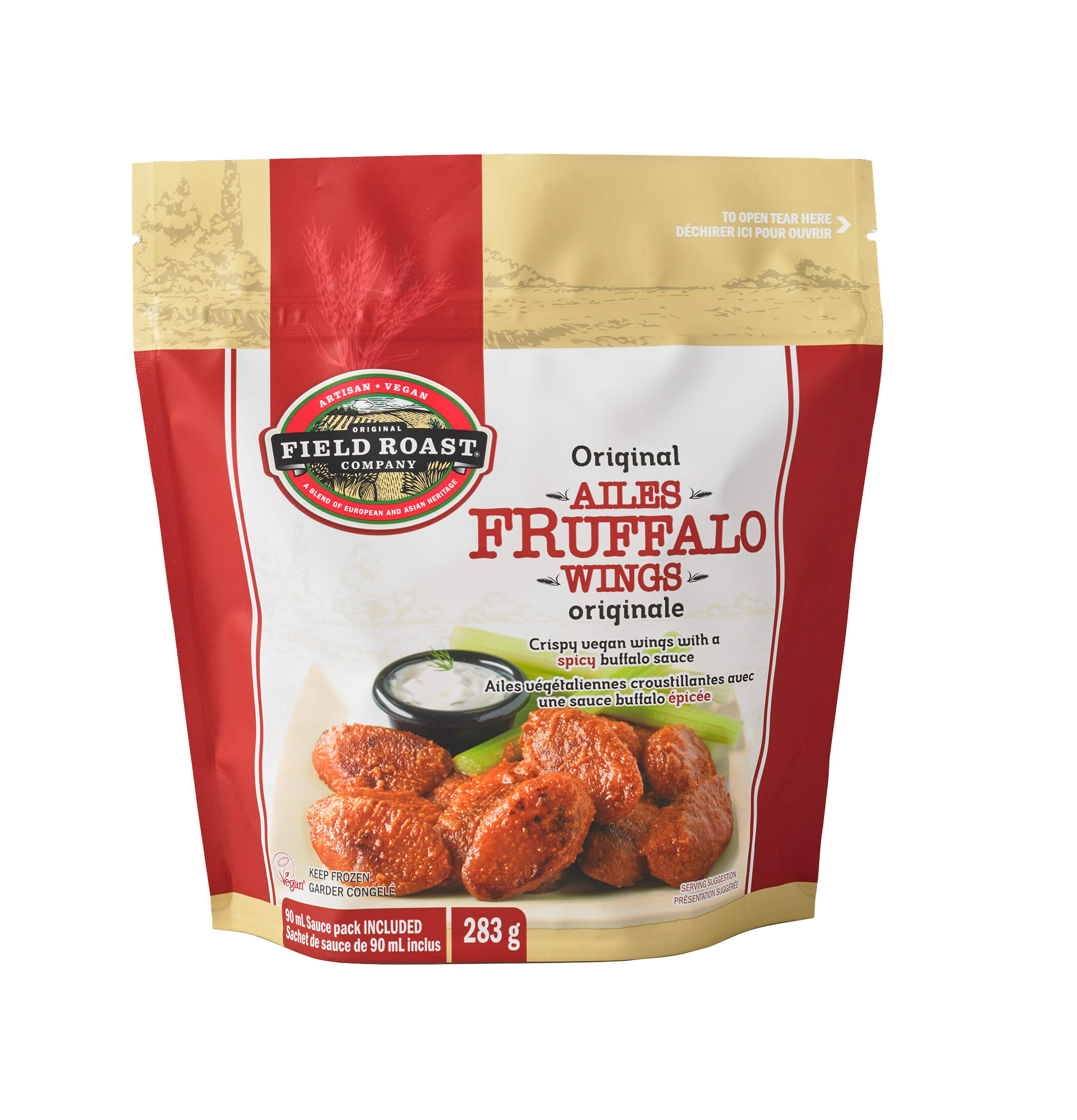 FRuffalo Wings
Appetizers and Entrées
Spicy and piquant, daring and bold, crispy and saucy…dare to behold! Our #1 selling Field Roast Smoked Apple Sage Sausage cut on the bias, lightly battered, fried to perfection. Finish in your own sauté pan, crisp them up, add our spicy FRuffalo sauce and FRvoila! FR Food Love…!