Meet our 2015 Cooks In The Field!
Stay tuned for new recipes each month from these Home Cooks.
On the hunt for two new Home Cooks to develop recipes using our new Chao Cheese, we launched our 2015 Cooks in the Field Recipe Contest. We were exposed to so many impressive recipes and wonderful people, that everyone was a winner for us. For 6 months, Chuck and Heather have been chosen to get creative in the kitchen and make deliciously cheesy recipes for everyone to #ChaoDown on. Their recipes will be published on the first of every month, from April – September 2015.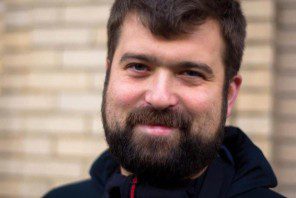 Chuck Pepper Jr.
Vancouver, WA
"About 3 years ago I got out of a 10 year relationship. I was out of shape and ate horribly! Friends of mine turned me on to the vegan lifestyle and Field Roast products. In the past 3 years I've taught myself to cook (all vegan) and have developed a passion for it. My place has cookbooks everywhere, even on the night stand for a little light reading before bed, of new things to make! I am learning to break away from recipes by creating on my own and look forward to sharing my experience and joy of cooking with the people."
Winning Recipe: Field Monte CristRoast
Featured Recipes:
Spicy Chao Cheese Sticks with Ranch
Vegan Meatloaf Wellington with Gravy
Onion Ring Burger with Beer Cheese Sauce
French Dip with French Onion Au Jus
View all recipes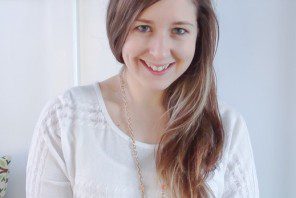 Heather Poire
Laconia, New Hampshire
"I became vegan 5 years ago for health reasons, which then became health and animal welfare reasons. The start of my blog, Sunday Morning Banana Pancakes, was the start of my healing journey. I share with the world how beautiful and amazing vegan food can be. Cooking has been a big part of my life for as long as I can remember, including memories of pancakes on Sunday morning made by my Grandmother. I absolutely adore the Field Roast brand and look forward to creating vegan recipes that appeal to everyone."
Winning Recipe: Pumpkin Farro Field Roast Stew
Featured Recipes:
Spinach Mac n' Cheeze with Field Roast Sausage Crumble
Green Quinoa Salad with Chao Cheese Crisps
View all recipes