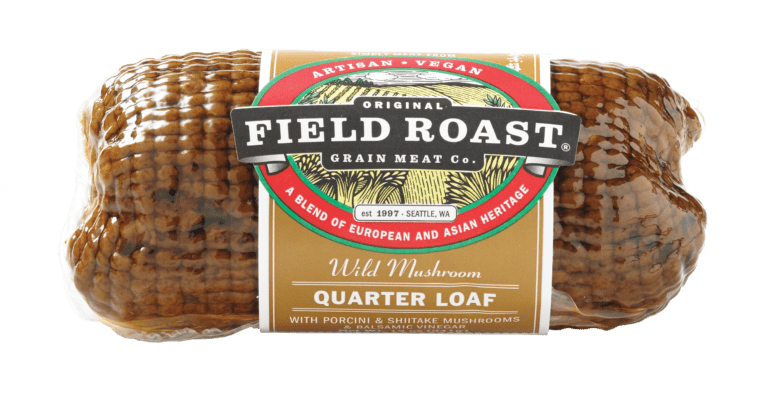 Wild Mushroom Quarter Loaf
Our original product! We started making our Field Roast Loaves back in 1997 in Seattle, Washington and they are still going strong today! Made in small batches, wrapped in a cotton netting with an exterior wash of herbs and spices, Field Roast loaves are the all purpose vegetarian grain meat. Slice for sandwiches, chop for salads, bread into cutlets, grind into ground meat or cut into steaks for the grill. Our Original Field Roast Loaves go everywhere your culinary imagination takes you! Available in three distinct, delicious flavors that stand well on their own or blend with any flavors you wish.
Wild Mushroom an earthy combination of shitake, champignon and porcini mushrooms accented with imported balsamic vinegar.