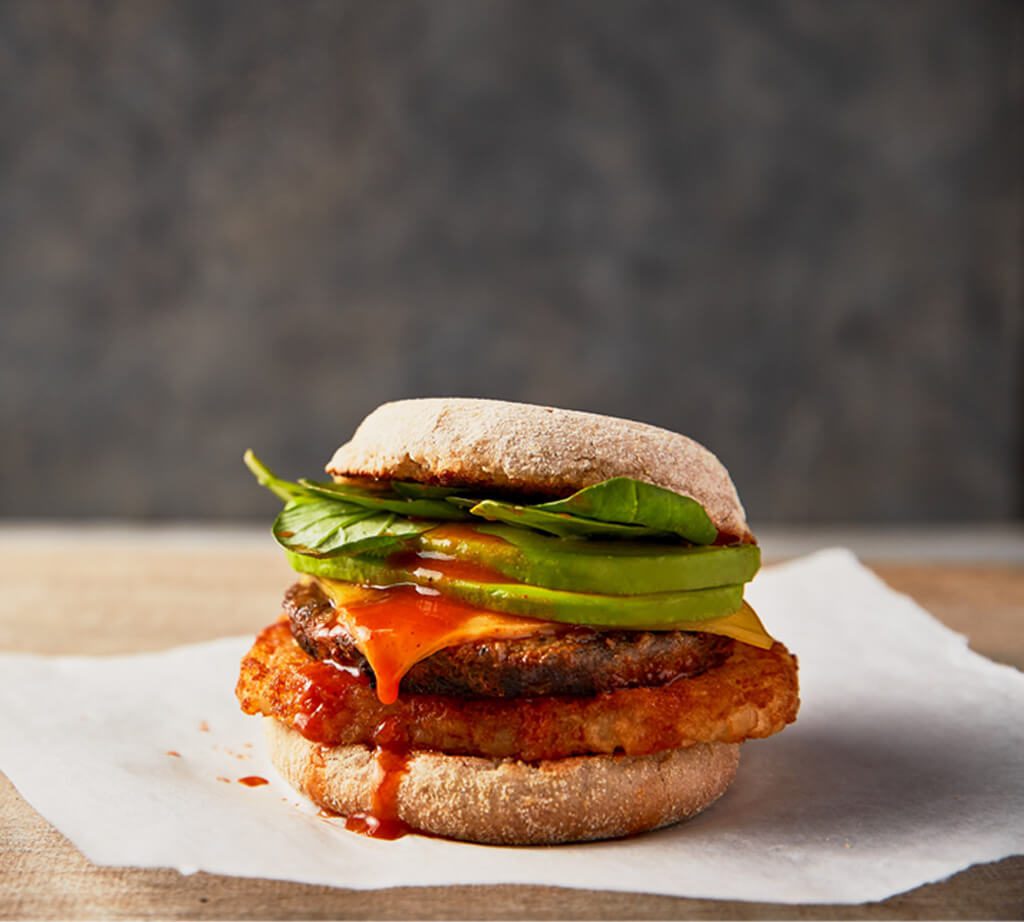 Give an ordinary morning extraordinary flavor with our plant-based sausage patties. Fully cooked and bold in taste, these juicy patties are the perfect size for breakfast sandwiches. SImply heat, eat and enjoy.
Print Recipe
Ingredients
1 1/4 Tablespoon of oil
4 Field Roast Breakfast Sausage Patties
4 Slices of Chao Cheese (optional)
4 Hash Brown Patties
1 Avocado (sliced)
4oz Spinach
Pepper to taste
Salt to taste
4 English Muffins split and toasted
Directions
Heat oil and water in 9 inch pan on medium heat for 2 minutes.
Add 4 Sausage Patties to skillet, cook for 4 minutes and then flip patty, cook for another 4 minuters and cover, turn off heat.
(Optional) Add Chao cheese to the top of the sausage patties and allow cheese to melt (roughly 2 mins on medium heat).
In another pan on medium/high heat add oil and allow to warm. Add thawed hash browns to the oil and allow to cook until crispy brown on backside before flipping. Cook for roughly 4-5mins per side or until hash brown shows golden brown.
Slice avocados and toast English muffins.
Stack your sandwich starting with half the english muffin, then add the hash brown, breakfast sausage, optional melted cheese, sliced avocado, spinach leaves, and then finish with the top half of the english muffin. Add salt and pepper to taste.