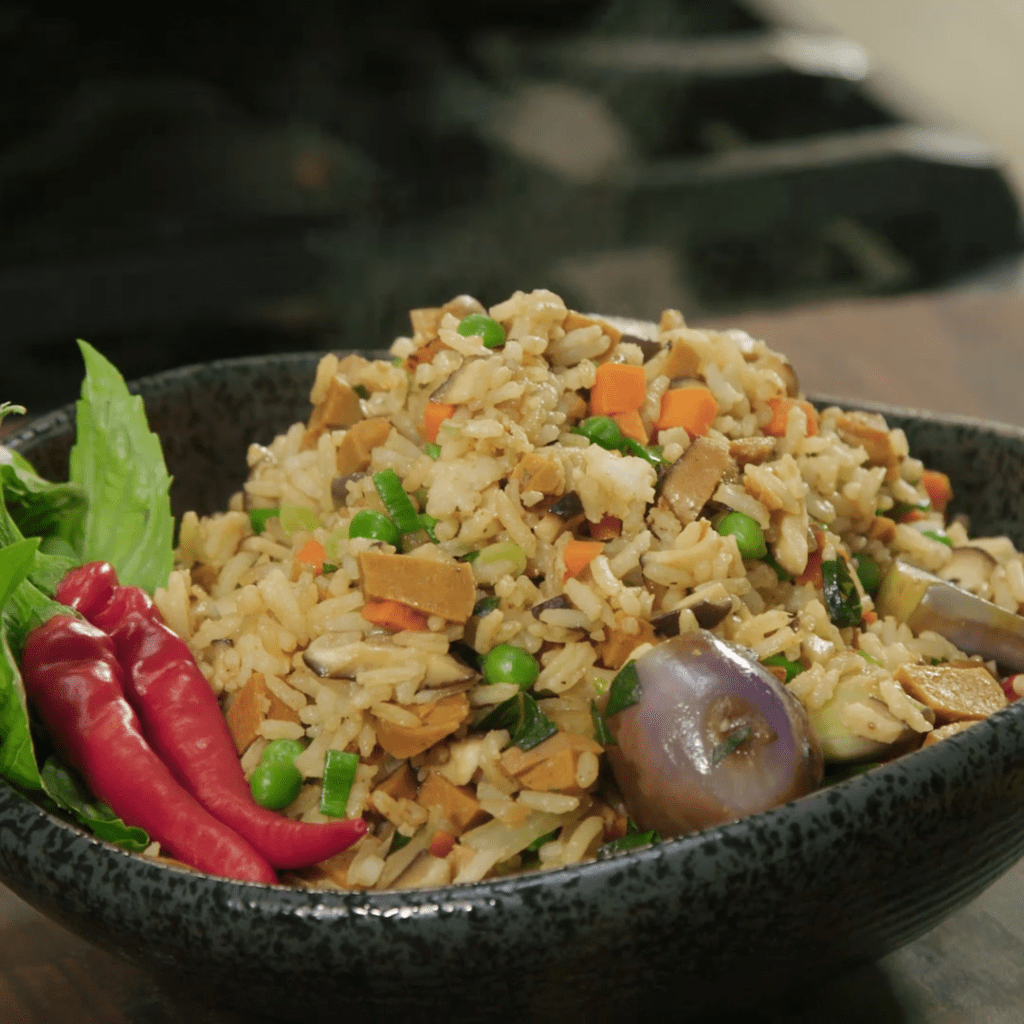 Turn our Frankfurters into a flavorful fried rice dish. Perfect for all seasons and occasions.
Print Recipe
Ingredients
2 TB olive oil
6 Thai eggplant, quartered
½ cup onion, finely chopped
2-3 Thai chilis, sliced lengthwise
1 package Field Roast Frankfurters, finely chopped
2 cups cooked white rice
1 cup chopped shiitake mushrooms
½ cup chopped carrots
½ cup frozen peas
2 TB toasted sesame oil
3 TB tamari
1 tsp sea salt
a few dashes of fresh cracked pepper
¾ cup chopped green onion
½ cup Thai basil, roughly chopped
Directions
Heat a wok over high heat, add the oil.  Add in the eggplant and saute until slightly softened. Add in the onion and sliced chilis and continue sauteeing until slightly softened.
Add in the frankfurters and toss to combine. Next, add in the rice, shiitakes, carrots and peas, and toss to combine, and continue stir frying for 3-4 minutes. Be sure you are stirring well to ensure the rice does not burn/stick. Drizzle in the sesame oil and tamari, seasoning with the salt and pepper. Add in the chopped green onion and Thai basil, tossing and gently stirring to combine.
Serve immediately.
Recipe © Wicked Healthy, LLC