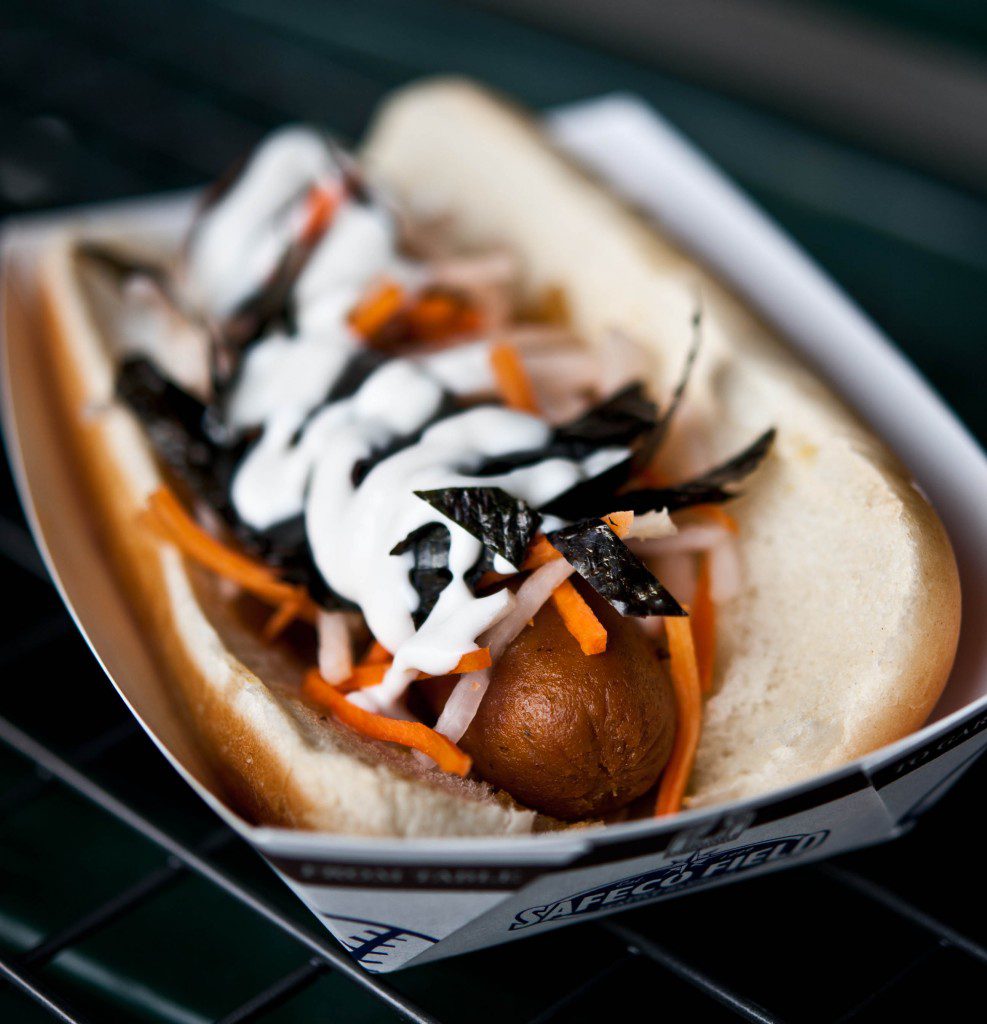 Try this specialty Frankfurter recipe with teriyaki glazed onions, grated daikon and carrot, topped with shredded nori and a squiggle of a creamy dressing.
Print Recipe
Ingredients
1 package Field Roast Frankfurters
3" segment Daikon
1 Carrot
Nori Sheets
6 Hot dog buns
Teriyaki Glazed Onions:
1 Onion
1/4 cup Teriyaki sauce
Kewpie Sauce:
1 cup Vegan mayo
2 TBS Vegan cream cheese
1 TBS Coconut cream
1 tsp Sugar
Directions
Sauté onion in teriyaki sauce until translucent, about 20 minutes.
Mix Kewpie Sauce ingredients, place in squirt bottle. Julienne daikon and carrot; mix together. Slice nori into strips.
Sizzle Franks in pan sprayed with oil until heated through and brown outside. Add toppings and enjoy!