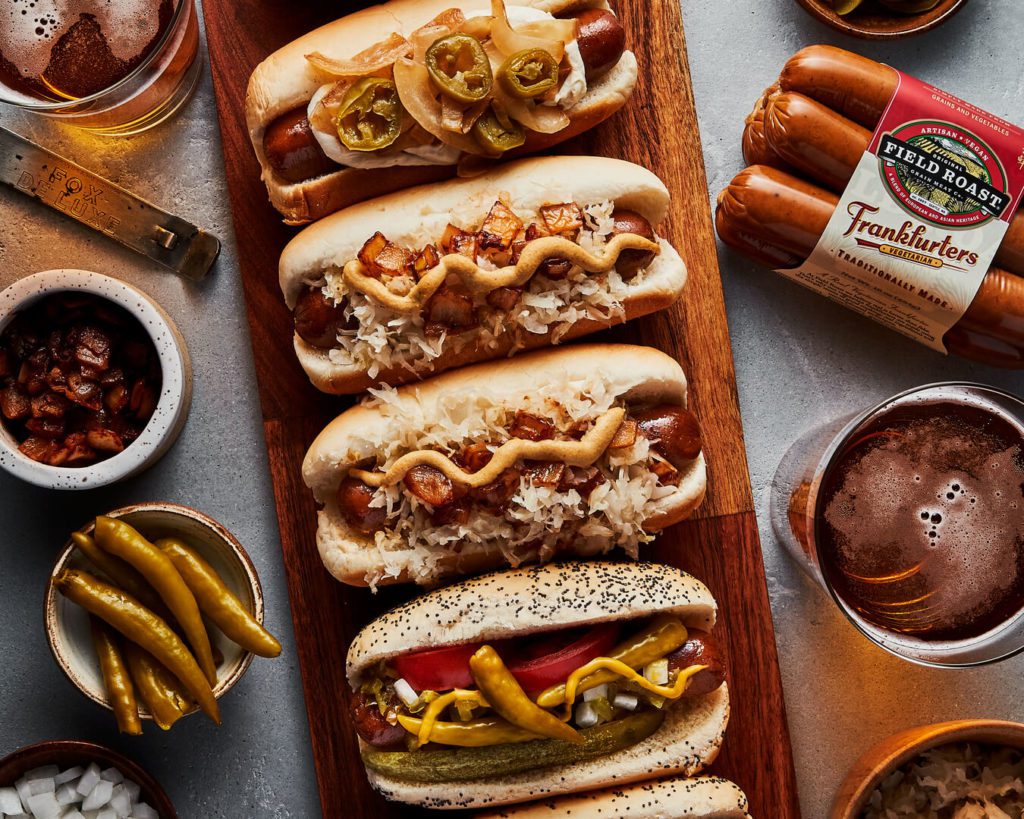 Unlike your typical hot dog topped with simple ketchup and mustard, The New York Dog is topped with sauerkraut, sautéed onions and spicy brown mustard. It's just like the iconic NYC street-cart snack!
Print Recipe
Ingredients
Classic Hot Dog Buns
1 pack Field Roast Frankfurters
1 small jar sauerkraut, cooked
1 large white onion, sautéed
Dijon Mustard
Directions
Steam Field Roast Frankfurters until warmed through, about 5 minutes. Add to a classic hot dog bun and top with sauerkraut, sautéed onion and Dijon mustard.