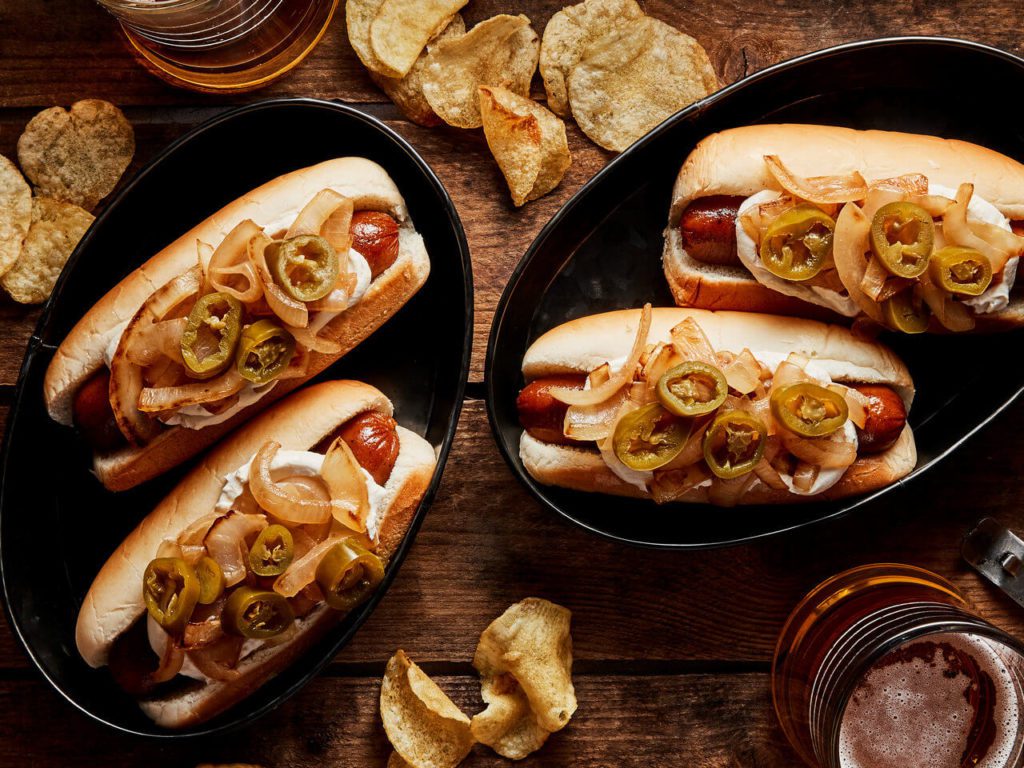 After seeing your favorite artist perform the show of their life, the night isn't over. The warm cream cheese, caramelized onions and spicy jalapeno peppers will be the ultimate way to end the dark rainy night with a Seattle style frankfurter.
Print Recipe
Ingredients
1 Pack hot dog buns
1 Pack Field Roast Franks
1 container vegan cream cheese
2 large onions sliced, and caramelized
1 jar jalapeno peppers
Oil
Directions
Cut onion in half then into rings. Heat in a frying pan with a little oil until golden and caramelized. Pan seer Field Roast Frankfurters in a little oil until golden and warmed through, about 5 minutes. Smear cream cheese on the bun and top with Field Roast Frankfurter, warm caramelized onions and jalapeno peppers. Experience bliss.