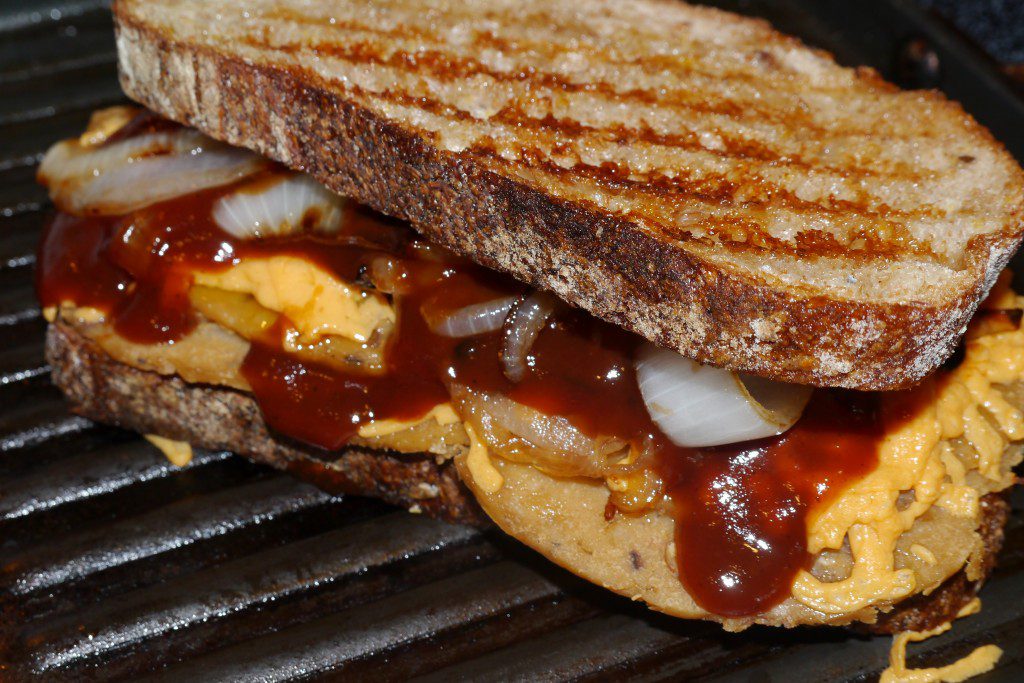 Simple, comforting, and delightful!  It's amazing what you can do with some good bread, barbecue sauce, Chao Slices and Lentil Sage Deli Slices.
Print Recipe
Ingredients
5 slices Field Roast Lentil Sage Deli Slices
3 Field Roast Tomato Cayenne Chao Slices
2 slices Artisan bread
1 Red onion
Favorite barbeque sauce
1 TBS Olive oil, plus additional for bread
Directions
Slice onion into strips. In skillet over medium heat add olive oil and onions and caramelize, about 20 minutes.
Brush one side of artisan bread with oil. Layer un-oiled side of bread with Field Roast Lentil Sage Deli Slices, Chao Slices, onions and barbeque sauce.
Place sandwich on skillet and brown on both sides, until cheese is melted. Serve hot and enjoy!