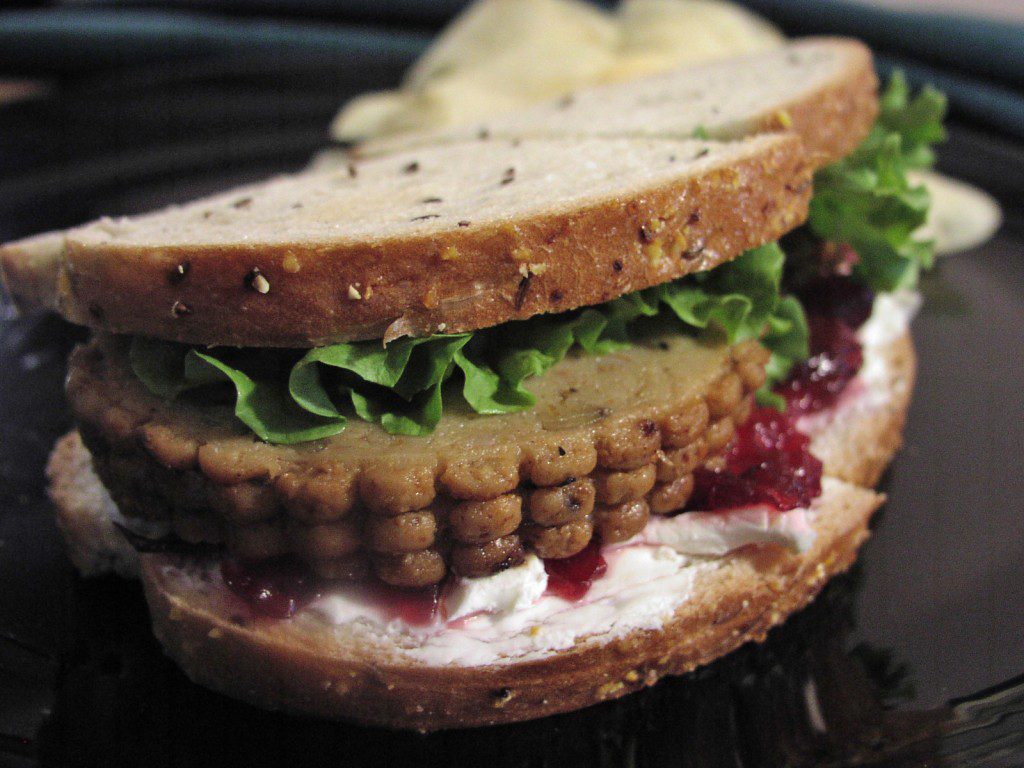 A traditional sandwich made from Celebration Roast, cranberry relish and cream cheese.
Print Recipe
Ingredients
2 slices Bread
3 slices Celebration Roast
4 T Cranberry relish
4 T Vegan cream cheese
Lettuce
Onion
Directions
Spread vegan cream cheese and cranberry relish on sides of bread.
Layer on Celebration Roast, lettuce and onion.