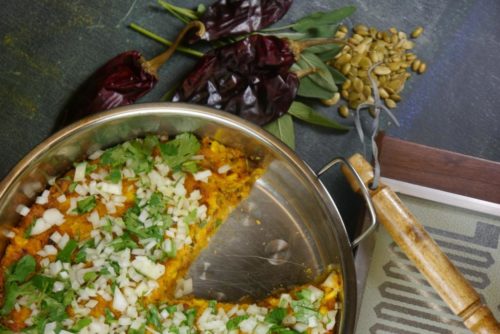 Chipotle Spiced Corn Pudding
A great Winter warmer, that's perfect to spice up your holiday spread. A twist on a traditional classic, this simple, quick side dish will stand out without requiring you to park yourself in the kitchen. Save that time for enjoying the company!
Ingredients
16 oz bag Frozen corn
1 cup Cornmeal
1 TBS Sugar
2 Field Roast Mexican Chipotle Sausages, crumbled
1/2 cup Oil
¼ cup Water
½  cup Vegan sour cream/sour cream/cashew cream
4 oz can Roasted green chili
2 tsp Salt
2 tsp Red pepper flakes
1 small Yellow onion, minced
½ bunch Cilantro, chopped
Preparations
Preheat oven to 375°F.
In a skillet over medium heat, lightly brown crumbled sausages. Set aside.
In a food processor, or blender combine half the corn, the oil, and water.
In a large bowl combine blended corn, sugar, salt, cornmeal, browned sausage, green chili, cream, red pepper flakes, and remaining corn.
Add mixture to a greased 8x8 baking dish, and bake for 35-40 minutes, or until golden brown and crispy on top. Allow dish to cool, top with cilantro and onion before serving.