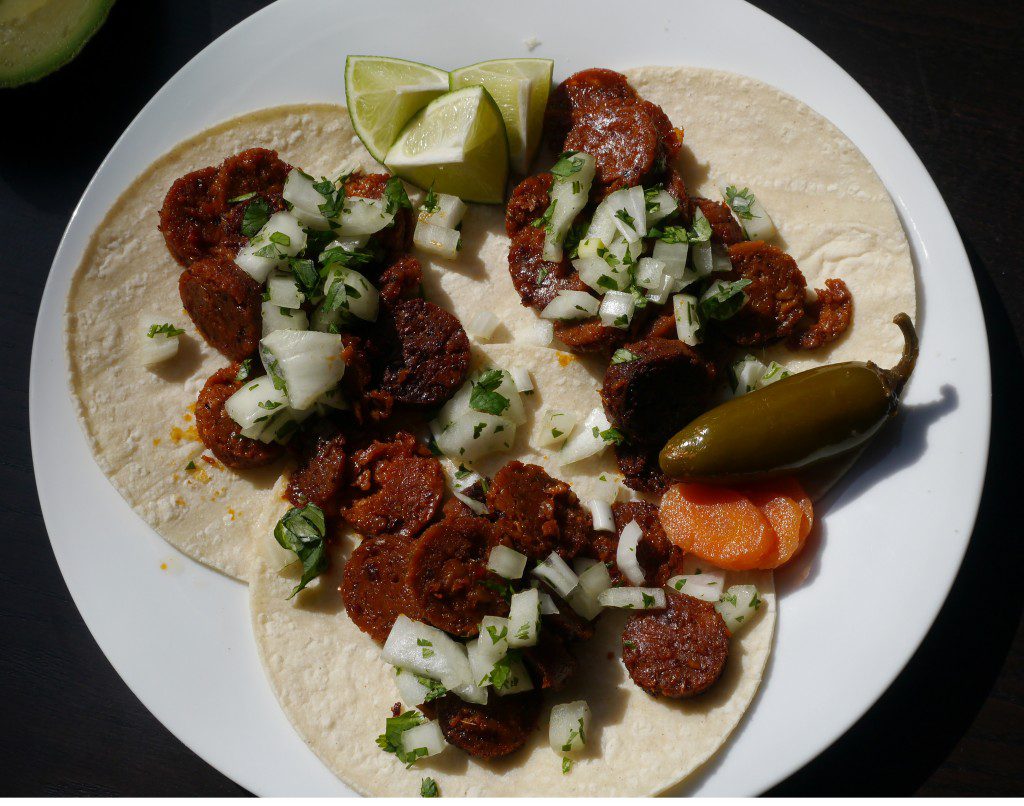 Tacos. They are universal food, at least in Seattle. We think this version of simple street tacos hits the mark for something you can whip up easy! We kept it simple, but you can add all the fancy stuff you like, or add rice and beans for a nice side.
Print Recipe
Ingredients
2 Mexican Chipotle Sausages
1 Yellow Onion
1/2 bunch of fresh Cilantro
1-2 Limes
3 Radishes
1 Avocado, optional
Directions
Peel, and dice yellow onion and add to a medium sized bowl. Wash and mince cilantro, and add to the mixing bowl. Combine ingredients, to create a classic and simple street taco garnish.
Over medium heat, add 1 Tbsp of oil to a skillet. Slice Mexican Chipotle sausages 1/4in thick, and add to pan. Stir sausage occasionally until it starts to brown, then remove from heat.
Take two tortillas for each taco, and use a skillet over medium heat, to warm tortillas until they are pliable.
Place a spoonful of sausage over each tortilla set, and garnish with a sprinkle of the onion/cilantro mixture.