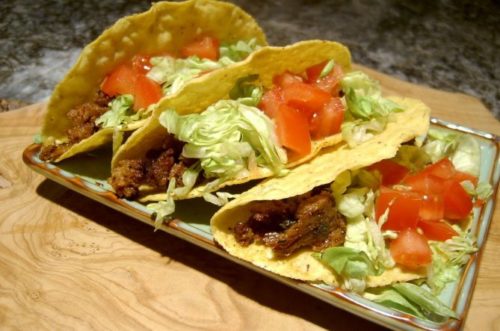 We served these Classic Meatloaf tacos at Seattle's VegFest 2010. Try them for yourself at home!
Ingredients
1 Field Roast Classic Meatloaf , crumbled
2 tsp Cumin
2 tsp Coriander
1 tsp Chili powder
1 tsp Oregano
Salt, to taste
6 Taco shells
1/4 head of lettuce, shredded
1 Tomato, diced
Preparations
In a saute pan on medium high heat, brown crumbled Classic Meatloaf. Add seasonings adjusting to taste. Put in taco shell and garnish with lettuce and tomato.