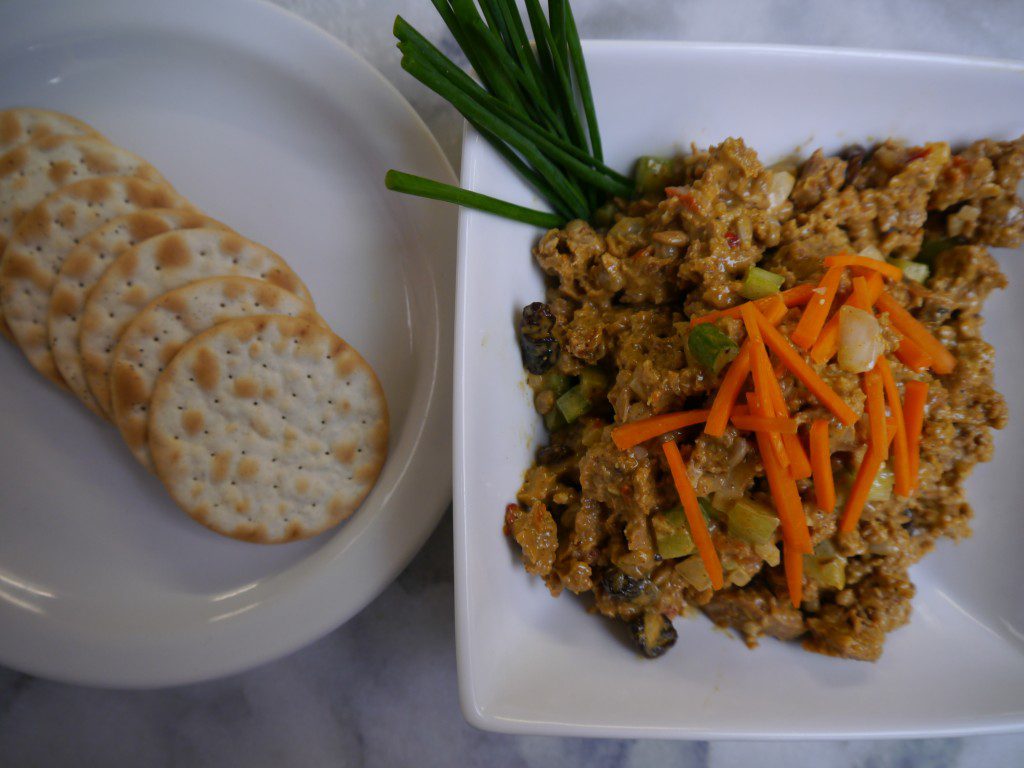 This fresh curry salad works great in a sandwich, wrap or pita!  Also try serving it with crackers or chips for a delicious snack or meal.
Print Recipe
Ingredients
1 Field Roast Meatloaf
1/4 cup Celery, diced
1/4 cup Carrot, matchstick
1/4 cup Onion, diced
1/4 cup Raisins
2 TBS Sunflower seeds, shelled
1 cup Vegan mayo
1/4 cup Lemon juice
1 TBS Fresh ginger, grated
2TBS Curry powder
2 tsp Salt
2 tsp Cumin
Directions
Rough chop meatloaf into one inch cubes and tear by hand.  In a bowl, work the cubes with hands, creating a rough torn texture.  Dice carrots, celery, and onion add to bowl with meatloaf.  In a separate bowl combine vegenaise, salt, cumin, curry powder, lemon juice, and ginger.  Whisk until combined.  Add mayo mixture, raisins and sunflower seeds to bowl and combine.