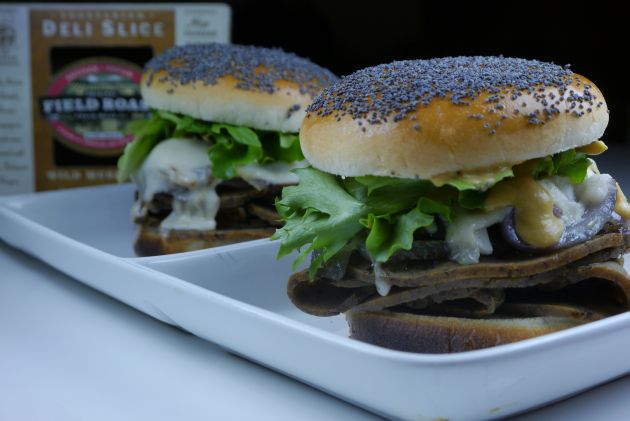 This sandwich's tasty spread and melted Chao Cheese along with our earthy Wild Mushroom Deli Slices make for a real treat.
Print Recipe
Ingredients
5 Slices Field Roast Wild Mushroom Deli Slices
2 slices Field Roast Coconut Herb Chao Slices
1 Poppy seed roll
1 TBS Finely minced onion
2 tsp Soy sauce
1 tsp Apple cider vinegar
1/3 cup Dijon mustard
Spring mix greens
Directions
Combine onion, soy sauce, vinegar, and Dijon mustard. Spread on sliced roll.
Layer Field Roast Wild Mushroom Deli Slices and Chao Slices. Heat open-faced under the broiler until warmed.
Add greens. Serve hot and enjoy!