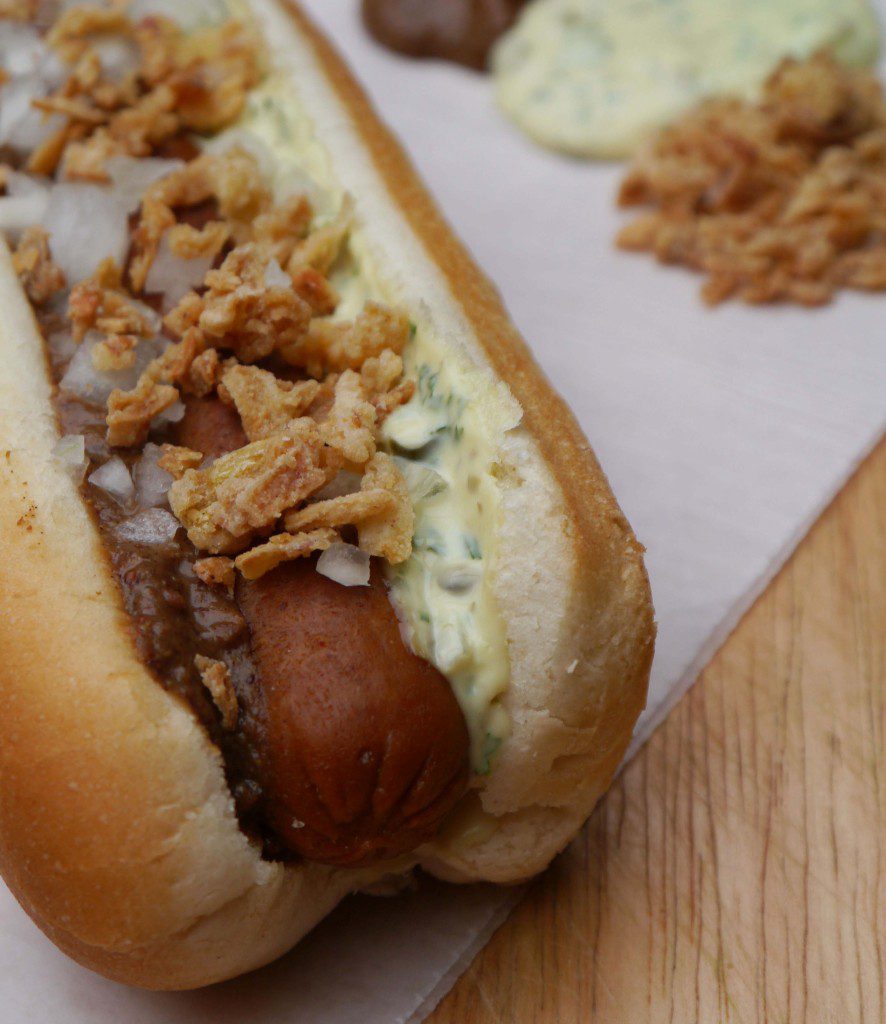 This recipe was inspired by a tiny hot dog stand in Reykjavik, Iceland. This little hot dog stand typically has a long line of people waiting to get this Icelandic treat. Try this vegan version and enjoy a bit of this Scandinavian culture at home.
Print Recipe
Ingredients
For the remoulade:
1 cup Vegan mayonnaise
1 TBS Finely chopped cucumber pickle, drained
1 TBS Chopped capers, drained
2 tsp French mustard
1 tsp Finely chopped parsley
1/2 tsp Fresh tarragon
For the Bæjarins beztu pylsu:
Field Roast Frankfurters
Sweet brown or yellow mustard
Remoulade (recipe below)
Crispy fried onions
Hot dog Buns
White onion, finely chopped (optional)
Directions
Combine all ingredients for remoulade. Steam or grill Field Roast Frankfurters until warmed through. Smear bun with remoulade sauce and mustard. Top off the dog with crispy fried onions and white onion. Enjoy!