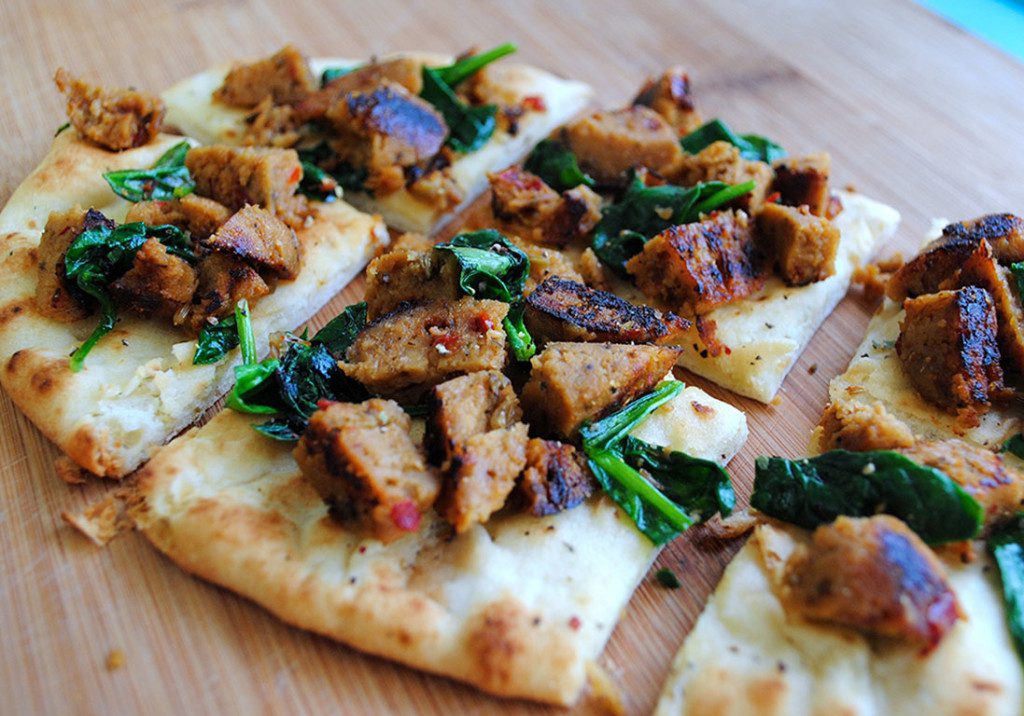 This flatbread combines a couple of powerful flavors into a very simple, easy-to-make dish! -Cooks in the Field 
Healthy Homemaker
 Sarah Creighton
Print Recipe
Ingredients
2 vegan naan garlic flatbreads
1 tsp extra-virgin olive oil
1 Tbsp coconut oil
2 Field Roast Italian Sausages, sliced into 1/2" pieces
2 cups spinach (or arugula), roughly chopped
1 1/2 tsp minced garlic
Directions
Preheat oven to 400 degrees F. Drizzle naan with olive oil. Bake for 2-3 minutes. Remove from oven and set aside.
Meanwhile, heat coconut oil in medium saute pan over medium heat. Add sausage and cook until browned, turning throughout cooking. Next, add spinach and garlic, stirring until garlic is just golden brown.
Top the naan with sausage mixture evenly. Slice and serve warm. Drizzle with extra-virgin olive oil for a finishing touch!