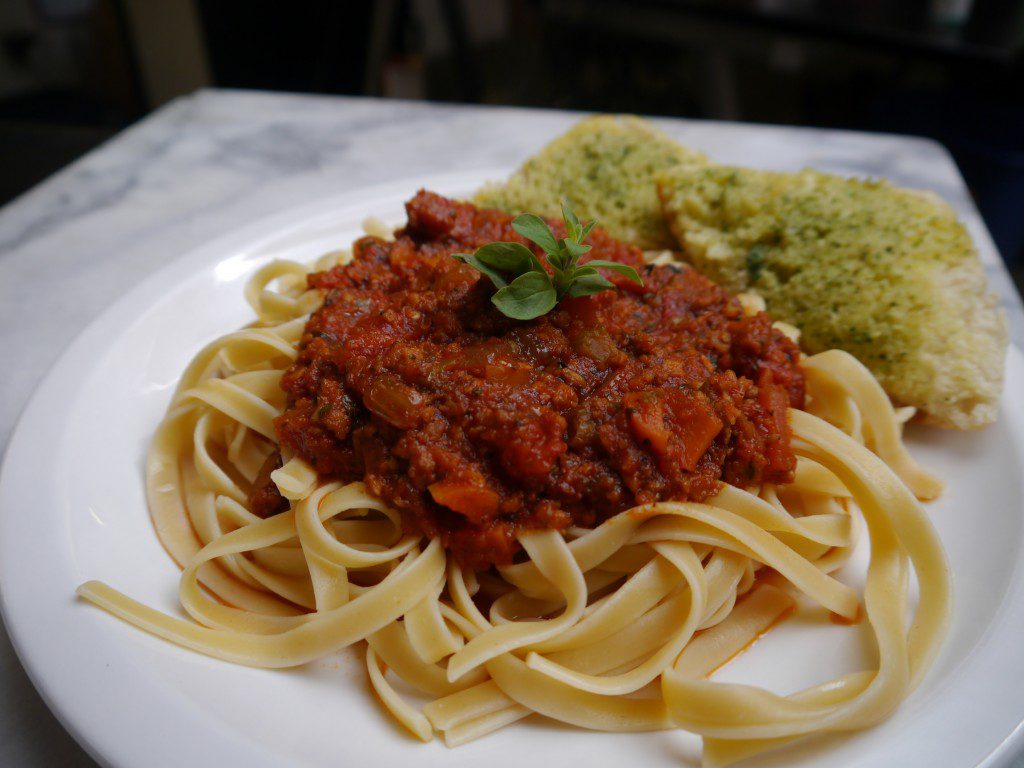 Bolognese, an Italian classic. The Field Roast Italian Sausage adds a nice robust flavor to this lovely vegan sauce.
Print Recipe
Ingredients
2 tablespoons olive oil
5 Field Roast Italian Sausages, peeled and crumbled
1 medium onion, chopped
1/3 cup coarsely chopped carrot
1/3 cup coarsely chopped celery
3 garlic cloves, finely chopped
1/2 cup red wine
2 14 1/2-ounce cans seasoned diced tomatoes
2 tablespoons chopped fresh oregano
1 pound vegan linguine
Directions
Heat oil in heavy large saucepan over medium-high heat. Add meat, onion, carrot, celery, and garlic; sauté until sausages begin to brown, about 5 minutes. Add wine and cook until wine evaporates, stirring often, about 3 minutes. Stir in tomatoes with juices, and oregano. Reduce heat to medium-low and simmer until thickened, about 25 minutes. Season sauce to taste with salt and pepper.
Meanwhile, cook pasta in large pot of boiling salted water until tender but still firm to bite. Drain and divide among 4 plates. Spoon sauce over pasta.