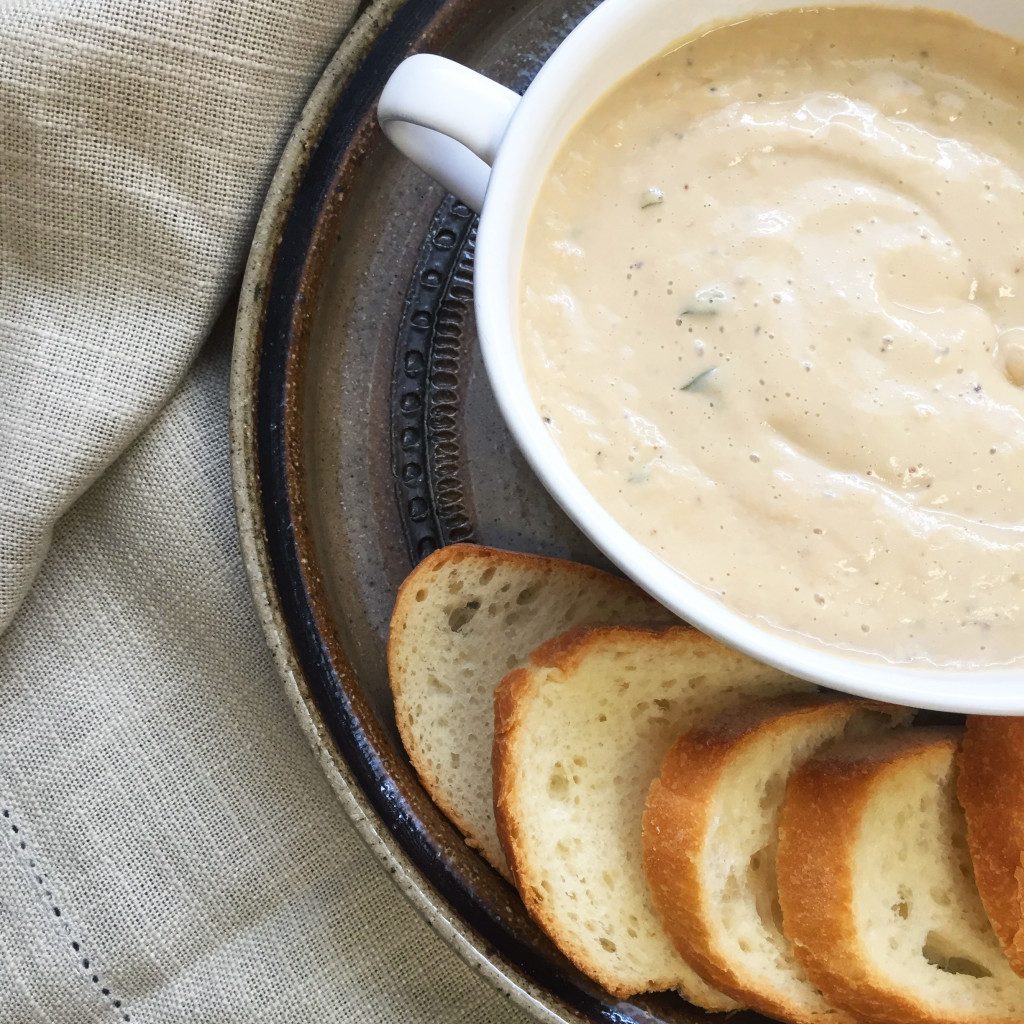 This hot & creamy cheese sauce has a slight hint of black lager and pairs perfectly with a Field Roast Frankfurter, Sausage Roll, or soft pretzel!
Print Recipe
Ingredients
1 package Creamy Original Chao Slices, chopped or shredded
2 tablespoons safflower oil
2 tablespoons unbleached white flour
1 tablespoon cornstarch
1 cup lager style beer
1 ¼ cups soy milk (original)
1 teaspoon stone ground mustard
1 teaspoon sea salt
¼ teaspoon black pepper
1 teaspoon dried chopped chives
Directions
Tip: Use a larger saucepan than you think you need, as the sauce will bubble and splash a bit!
Add all ingredients except the dried chopped chives to a blender or food processor. Process on high until very well blended, about 2 minutes.
Transfer contents to a large saucepan over medium heat and add the chives. Stir continuously until thickened, about 5 minutes.
Serve warm & Enjoy!