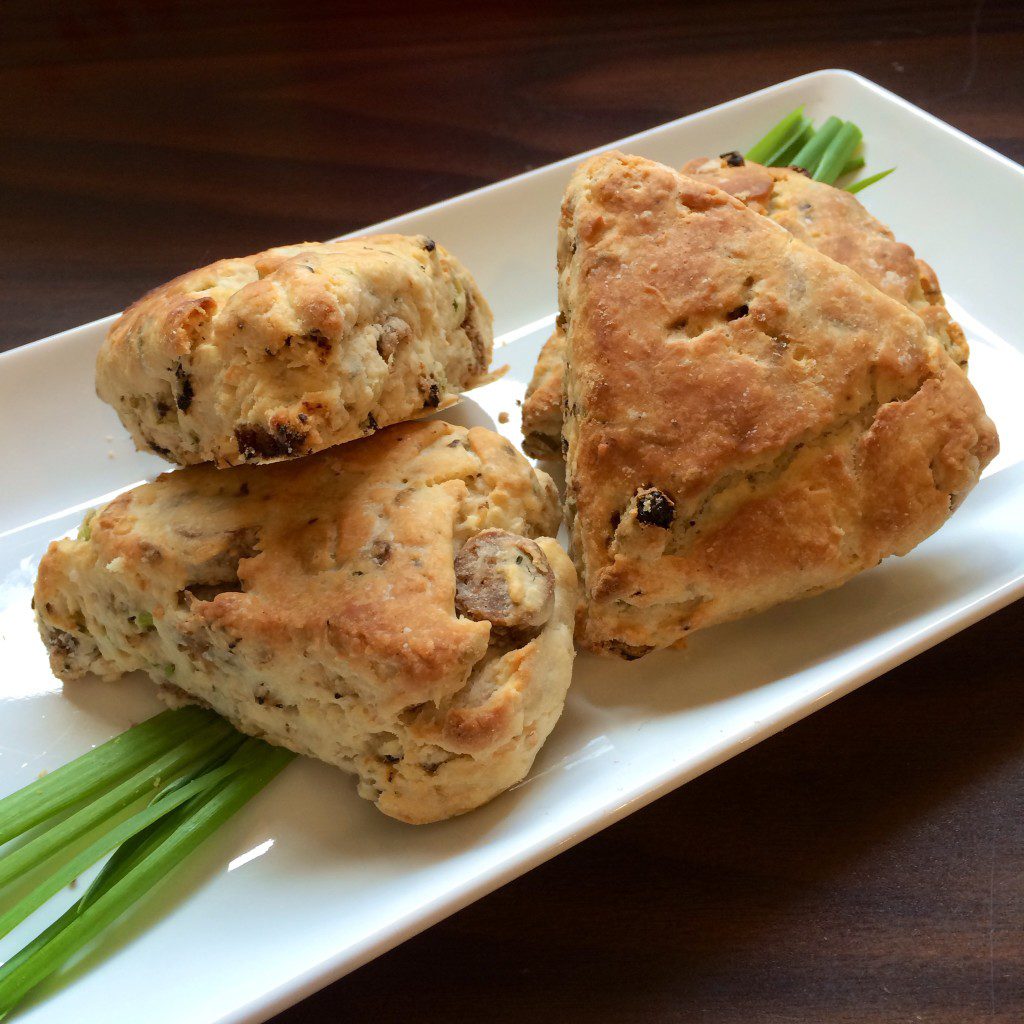 Savory scones are a comforting addition to any meal. Or, a meal themselves! The sweet & bold flavors of our Apple Maple Breakfast Sausage alongside other savory flavors make this scone satisfying for breakfast or dinner.
Print Recipe
Ingredients
8 oz All-purpose flour
14 g Baking powder
1/3 cup Vegan butter, cubed
1/4 cup of Vegan milk (Almond, hemp, soy etc.)
1 TBS Apple cider vinegar
3 ea Green onions, sliced
1 oz Sun-dried Tomatoes
4 Field Roast Apple Maple Breakfast Sausages, sliced
2 cloves Garlic, minced
Pinch of Salt
Directions
Preheat oven to 375°F.
Cube margarine into 1/4in pieces, and arrange on a plate or baking sheet, and place into the freezer for 10 minutes.
Steep sundried tomatoes in hot water for 10 minutes, remove from water, then dice.
In a food processor, combine flour, salt, and baking powder. Add cubed butter and pulse until mixture resembles coarse cornmeal.
In a large mixing bowl, toss Field Roast Apple Maple Breakfast Sausage, green onion, sundried tomato and garlic with dry mixture.
In the mixing bowl, create a reservoir in the middle of the dry ingredients. Pour milk and vinegar into the resevoir, and begin bringing the ingredients together. Do not overmix.
Once combined, remove dough to a floured surface, and form one 6 inch round disc. Divide into 6 equal wedges or slices.
Arrange wedges on baking sheet (optional: brush with tablespoon more milk for increased browning) and bake in oven for 25 minutes, or until scones just start to brown on the edges.
Transfer scones to a wire rack and allow to cool.