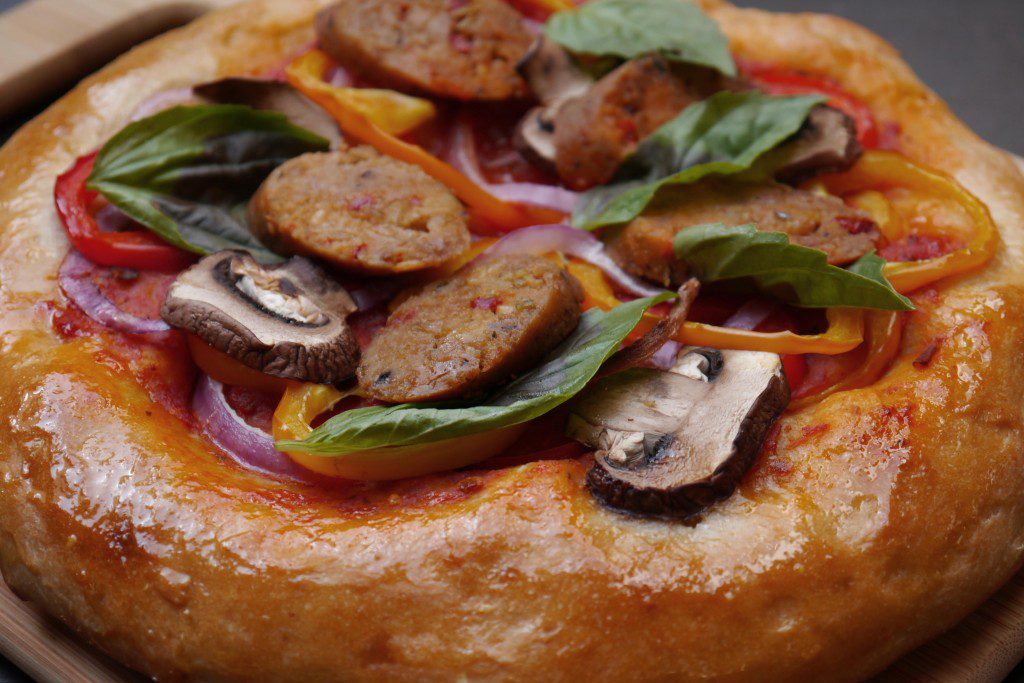 One thing I loved as a kid was deep dish pizza. I'll admit, I didn't eat the crust, but now as an adult I eat the crust first. I have a beautifully seasoned cast iron skillet that I love to use for this recipe. It's a great way to use up some extra veggies and make a colorful, simple meal.
Print Recipe
Ingredients
1 pre-made package or homemade pizza dough (NOTE: not the pre-cooked crust)
1 Tbsp cornmeal
1 jar of pizza sauce
Sliced Veggies of your liking - fresh mushrooms, multi colored peppers, red onion, basil, etc.
1-2 Field Roast Italian Sausages, sliced
Olive Oil to brush
Directions
In a 8-12 inch cast iron skillet (or other oven proof skillet) sprinkle with cornmeal. Press the pre-made, or homemade, pizza dough into the shape of the skillet. Cover the raw dough in sauce and layer on the sliced Field Roast Italian sausage and fresh veggies. Bake in the oven at 425F for 12-15 minutes until the crust is golden and perfect. Brush the crust with olive oil and sprinkle with fresh basil and enjoy!