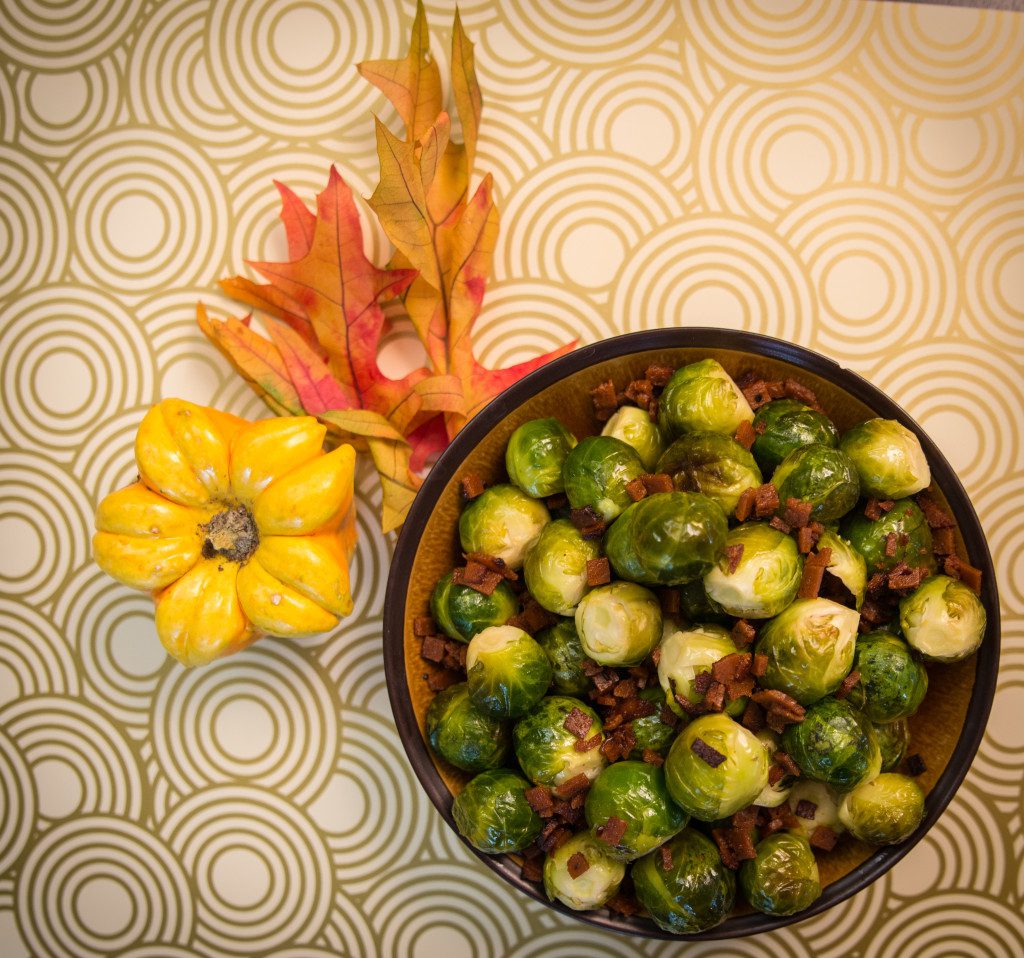 Simple and delicious, this dish is full of flavor.   Smoked Tomato Deli Slices chopped and fried to a crispy garnish is the perfect addition to any meal.
Print Recipe
Ingredients
1 lb fresh Brussels Sprouts
1 pack Smoked Tomato Deli Slices, chopped
Olive oil
Salt
Pepper
Directions
Cut Brussels Sprouts in half if desired, and spread on roasting pan.  Drizzle with oil and salt and pepper.  Roast at 375° for 45 minutes.
When the Brussels Sprouts have about 15 minutes left to cook, add a little oil to a cooking pan over medium heat.  Add the chopped Smoked Tomato Deli Slices and stir constantly until crisped up.
Combine and serve!