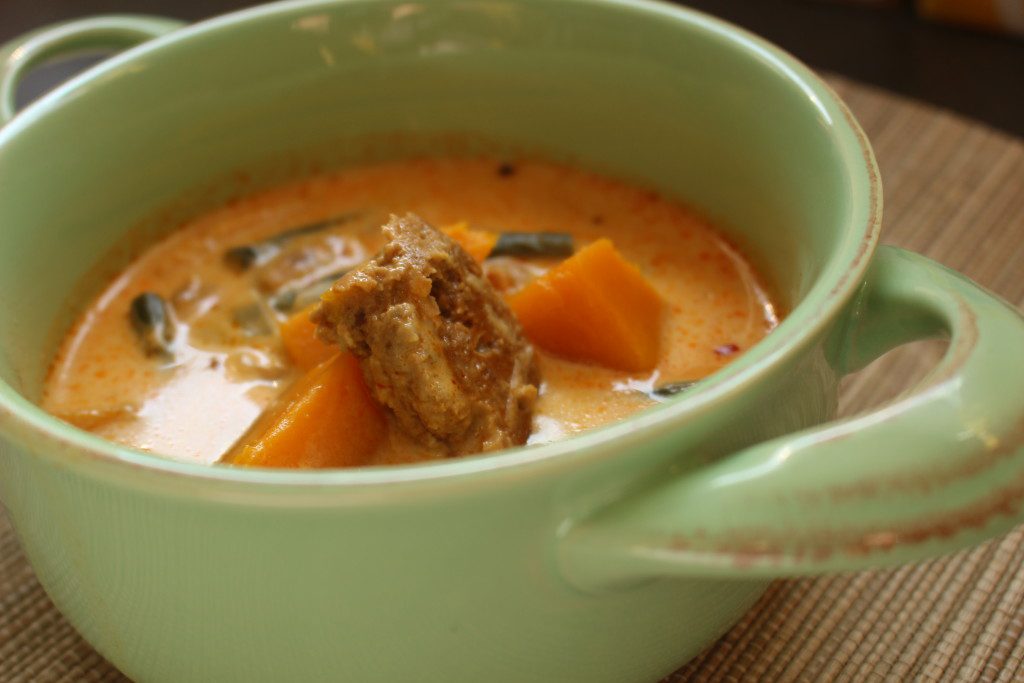 This incredible soup recipe comes from one of our wonderful employees, Mark.  He made this for our World Vegetarian Day Potluck 2016, and we all enjoyed it so much that we asked to share it with everyone.  Adapted from a family recipe, this Filipino soup is made with Chinese long beans and Kabocha squash with a coconut milk base.  It is so delicious and spicy, making it the perfect way to warm up when it's cold outside.
Print Recipe
Ingredients
2 cups Kabocha squash, cut into chunks
2 cups Chinese long beans, ends trimmed and cut into 3-inch lengths
4 links Field Roast Mexican Chipotle Sausages, sliced
6 to 8 cloves garlic, minced
1 medium sized yellow onion, thinly sliced
2 cans coconut milk
2 cups water
2 tbsp oil
Salt to taste
Directions
1. Sauté garlic and onions in oil, add sausages, and then add long beans and squash.
2. Pour in coconut milk and water, bring to a gentle boil, cook until squash and beans are tender.
3. Season with salt, if desired.