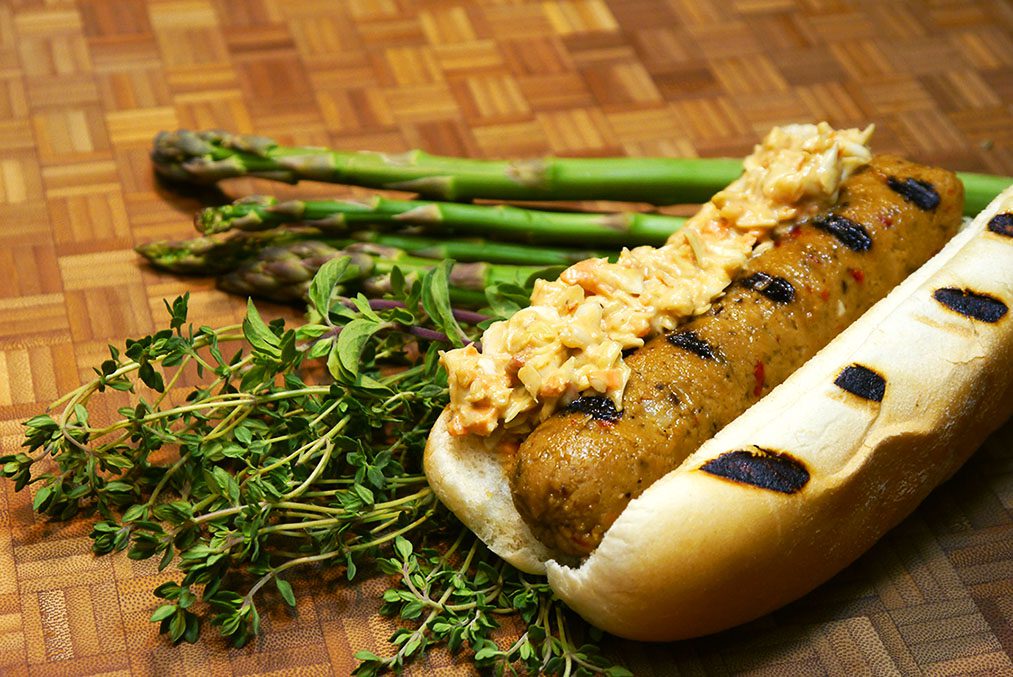 Kick off grilling season with these summer flavors atop our Italian Sausage!
Print Recipe
Ingredients
4 Field Roast Italian Sausages
4 Hot dog rolls
1/2 dead Green cabbage
1 Small carrot (peeled)
3/4 cup Vegan mayo
4 halves Sun-dried tomatoes in oil
1 Tbsp Dijon Mustard
1/4 cup Balsamic vinegar
1/4 cup Red wine vinegar
1 clove Garlic (peeled)
Salt, to taste
Directions
Remove inner root of cabbage, cut head in to eighths. In batches, pulse in food processor until it looks like coarse confetti. Set aside. Rough chop carrot and use the same method with food processor. Combine carrot and cabbage and set aside.
In blender or food processor, combine sun-dried tomato, mustard, vegan mayo, garlic and vinegar. Pour over cabbage mixture and mix thoroughly.
Grill Field Roast Italian Sausages until heated through, place in roll, and top with slaw!