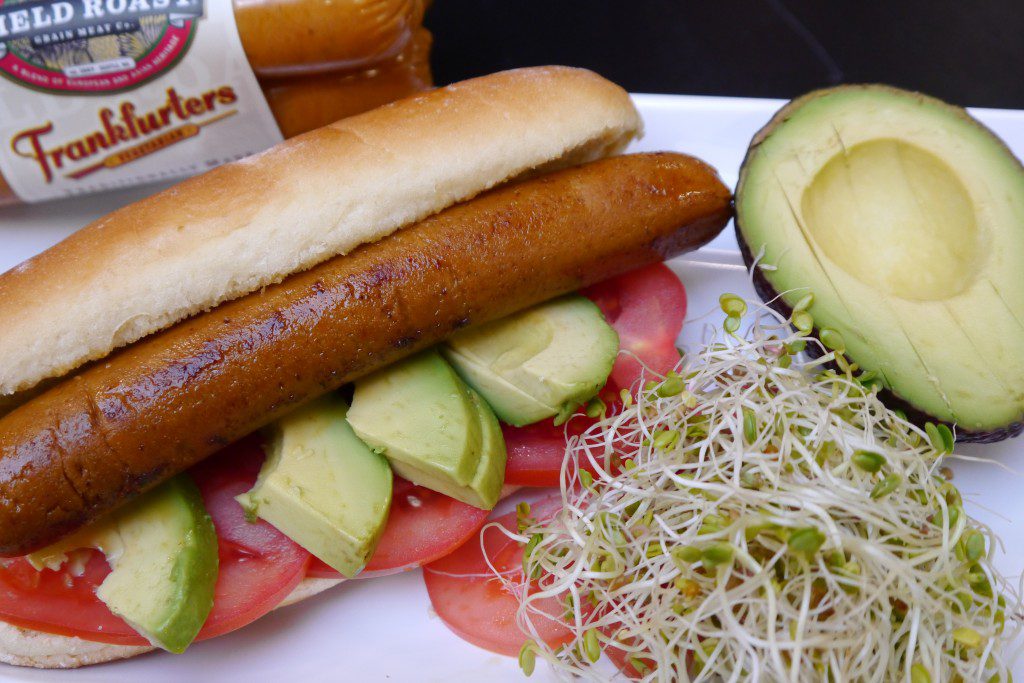 Wedges of tomato and spicy sprouts and slabs of thick cut avocado are a fresh, light accompaniment to a Field Roast Frankfurter. You'll be saying "hold the mustard and ketchup" because the addition of the creamy avocado is all the condiment you'll need.
Print Recipe
Ingredients
1 pack hot dog buns
1 pack Field Roast Frankfurters
2 ripe tomatoes cut into wedges
1 bunch spicy sprouts
2 ripe avocados sliced.
Oil
Directions
Pan sear Field Roast Frankfurters until golden and warmed through, about 5 minutes. Adorn a bun with wedges of tomato, avocado, sprouts and Field Roast Frankfurter.