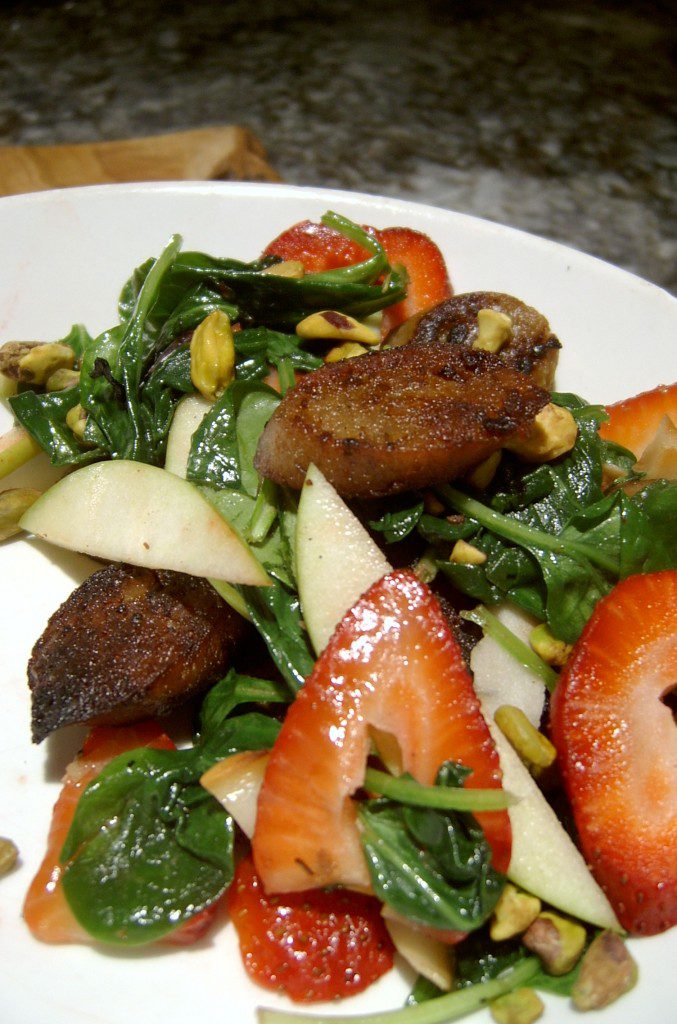 A warm spinach salad with Smoked Apple Sage Sausage, fresh sliced strawberry, crisp tart apples and pistachios.
Print Recipe
Ingredients
4 Field Roast Smoked Apple Sage Sausages
1 pint Strawberries, sliced
1 Granny Smith apple, diced
1 lb Fresh spinach
4 oz Pistachio nuts, shelled
3 TBS Olive oil
Directions
Sauté sausage with olive oil over medium heat until browned on both sides. Add spinach and stir until well mixed. Once spinach has begun to wilt, turn heat off. Add strawberries and apples.
Serve warm and garnish with pistachio nuts.