Make Taste Happen with Roy Choi
Bold flavors require bold vision. We have teamed up with VICE Media, Chef Roy Choi, and trailblazing creators and innovators who are pushing boundaries in their respective industries into the Field Roast Kitchen for a bold tasting experience. A meeting of the minds and palettes, each episode sees Chef Roy pairing our creator's crafts, flavors and cuisines with Field Roasts' delicious selections, delivering a once-in-a-lifetime plant-based meal. While Roy and our guest creator swap unique flavors and their own ground-breaking stories, we'll learn about each's deep connection to food and community. We explore new ways of looking at plant-based food and our world as we Make Taste Happen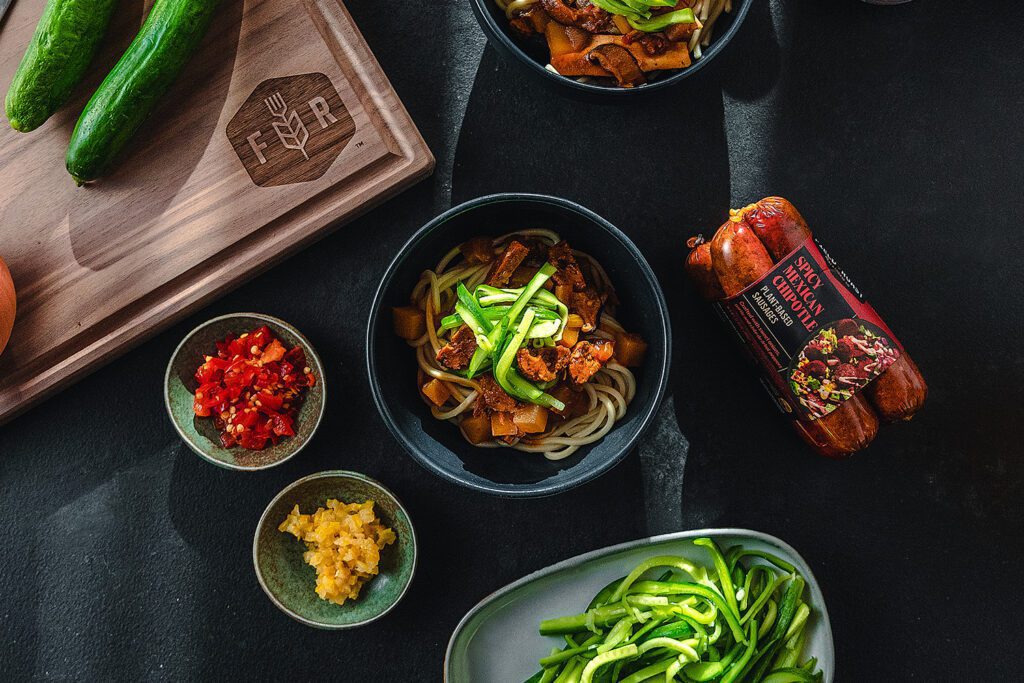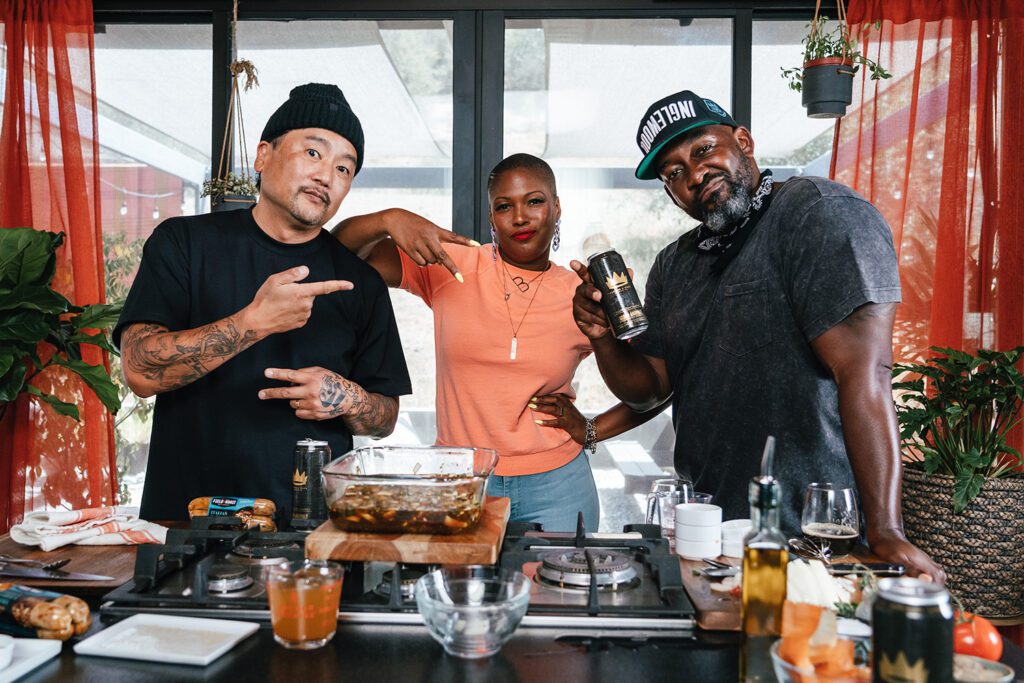 Roy Choi hits this one out of the park
We're absolutely stoked to have culinary luminary and co-host of The Chef Show, Roy Choi, on board as our Field Roast Ambassador. We aim to inspire communities of culinary creators with bold flavors that help them craft, discover and share new taste experiences.
Flavor sparks memories for Roy Choi, and nothing is more nostalgic than a classic ballpark dog. Like many of us, it brings him back to the days when his dad took him to games as a kid. So, he couldn't wait to put a spin on our new Signature Stadium Dog, and create the first Plant-Based Kogi Dog, AKA The Home Run.
To celebrate the launch, we're dropping an exclusive streetwear collection in collaboration with Studio Number One on Kogi Trucks.
Now through September in Los Angeles and the Orange County area, you can grab the Kogi Plant-Based Dog (aka 'The Home Run') on any Kogi Truck. It features the new Field Roast Signature Stadium Dog—the first plant-based hot dog that is double smoked using maple hard wood chips—topped with Choi's signature Kogi slaw, cilantro-onion lime relish, salsas roja, verde and naranja, roasted sesame seeds, smothered with melted Chao Creamery dairy-free cheese and nestled inside a toasted bun.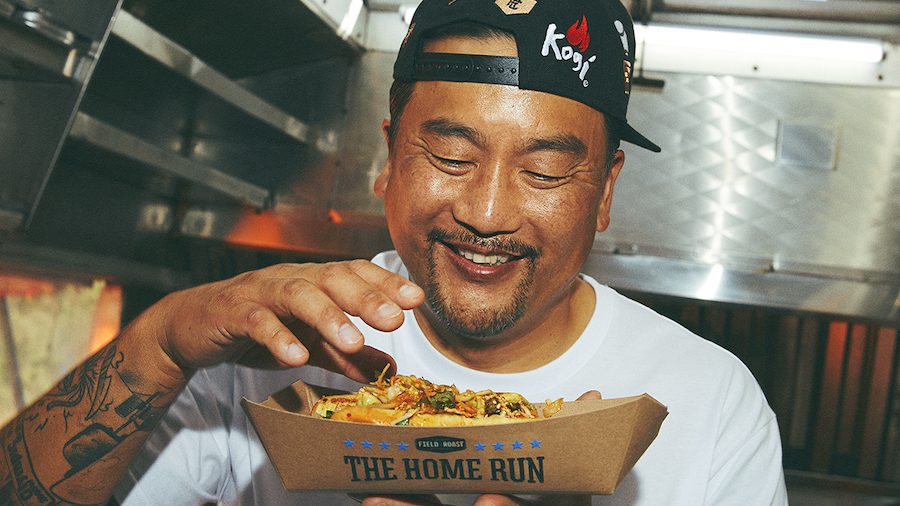 The Stadium Collection Lookbook Cookbook
Introducing a new fashion and flavor-forward way to show your love for the game. Our first-ever, SS21 Lookbook Cookbook features our custom merch, and Signature Stadium Dog recipes, including one from Chef Roy Choi himself.
---
---
"Through my journey to eat more plant-based foods, I found Field Roast and really connected with their food and their philosophies. I enjoy how their food tastes, how it cooks and its versatility. It's rare when you can be a fan of a company and align with them professionally," said Choi. "I am proud to partner with Field Roast. As plant-based pioneers, they're committed to re-imagination and putting good things out into the world. As a chef, it's important for me to connect with people who genuinely care about what they do. As I've gotten to know the team at Field Roast better, I see what they are truly about—together, we'll help people eat better and more sustainably."
LEARN MORE