Signature Stadium Dog
Plant-Based Hot Dogs
Savour the natural hardwood smoked taste of our Signature Stadium Plant-Based Hot Dogs. Crafted with garlic, cracked black pepper and paprika, our hot dogs are blended with classic spices to give you a perfectly balanced and flavourful bite every time. They sizzle perfectly on the grill, so top them up with your favourite fixings or redefine them with an inspired recipe and enjoy.
View Nutritional Facts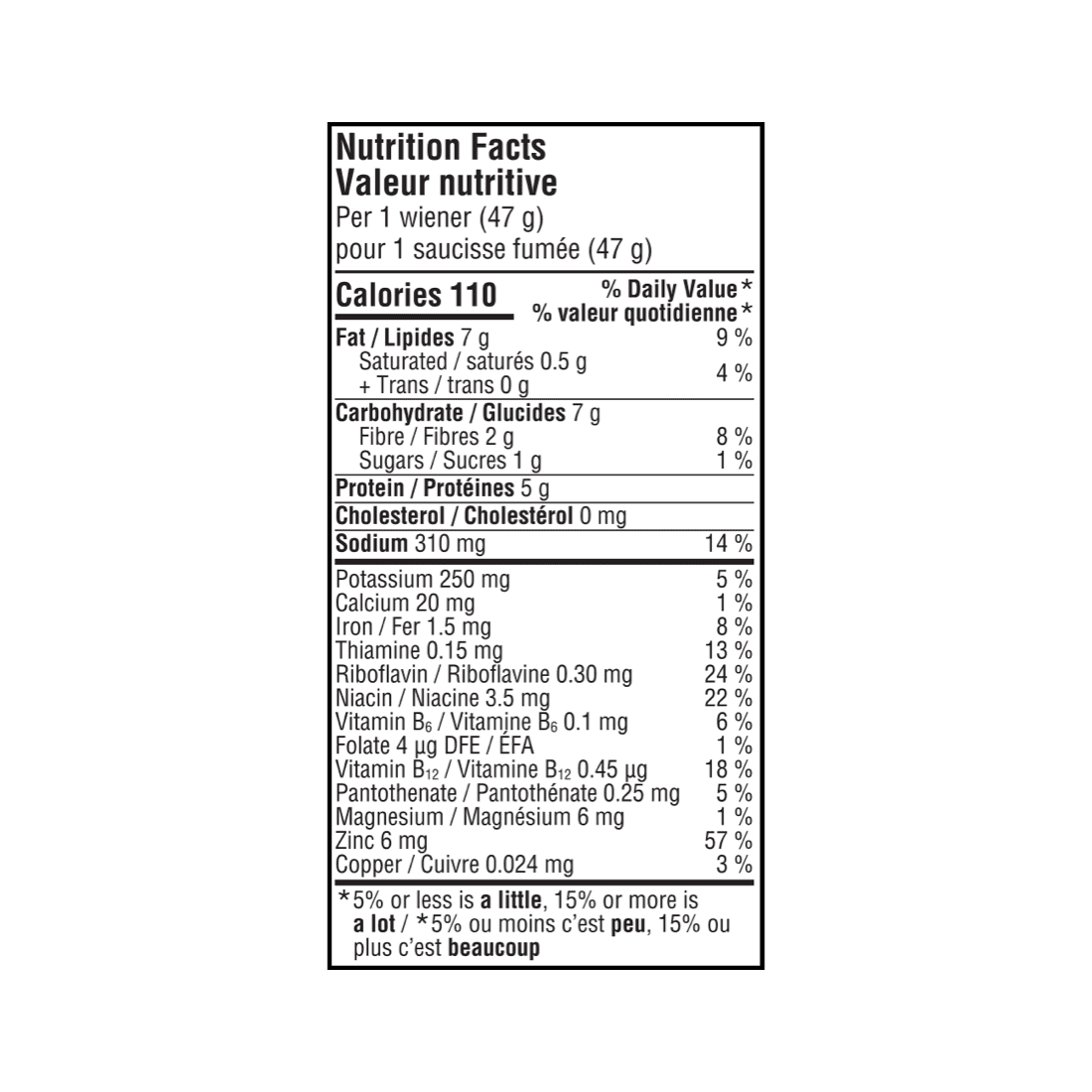 Find a retailer
Buy Now
Crafted with garlic and pepper,
and smoked to perfection
INGREDIENTS: Water, Canola oil, Pea protein, Potato starch, Methylcellulose, Carrageenan, Wheat gluten, Sugars (cane sugar, smoked sugar), Brown rice protein, Vinegar, Faba bean protein, Sea salt, Beet powder, Natural flavour, Garlic powder, Konjac flour, Potassium chloride, Spices (black pepper, nutmeg, paprika), Onion powder, Xanthan gum, Cherry powder, Rice flour, Vitamin and mineral blend (magnesium oxide, naicinamide [vitamin B3], zinc oxide, ferric orthophosphate, cyanocobalamin [vitamin B12], riboflavin [vitamin B12], calcium pantothenate, copper gluconate, thiamine hydrochloride [vitamin B1], pyridoxine hydrochloride [vitamin B6], folic acid), Smoke.

CONTAINS: Wheat
This Product contains pea protein and may not be suitable for people with a peanut allergy.