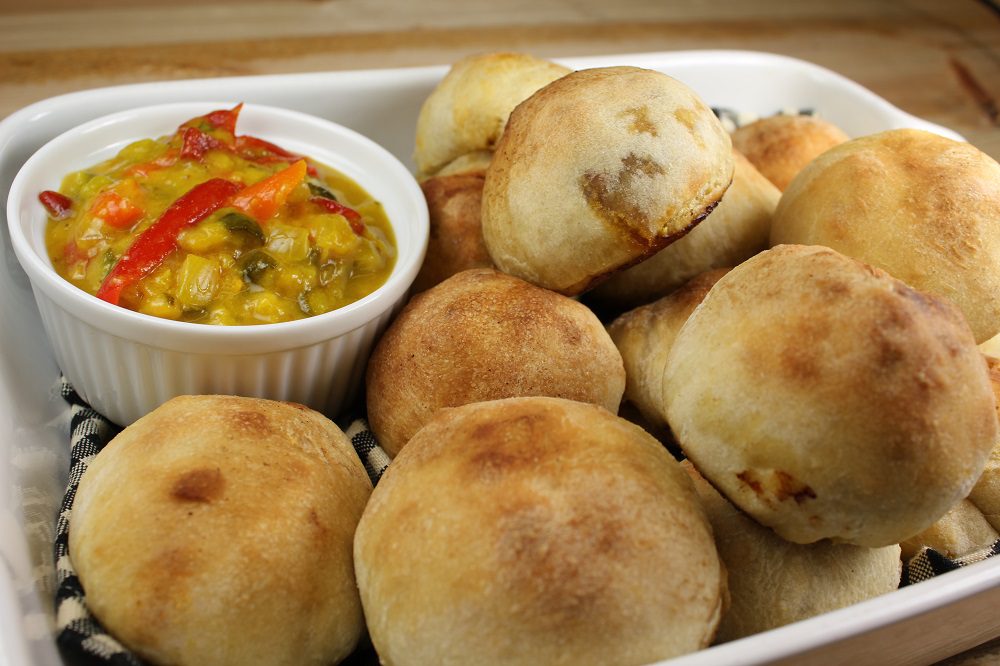 These dough-wrapped burger bites will satisfy football fans with their moist meaty centers and classic burger flavor. These can be made in advance and reheated in the oven just before serving to hungry fans during the Big Game.
Print Recipe
Ingredients
1 Field Roast Classic Meatloaf or FieldBurger, crumbled
1/2 Yellow onion, diced
3 Small dill pickles, diced
2 TBS Ketchup
2 TBS Yellow mustard
1 TBS Vegan Worcestershire sauce
1 lb Pizza dough
Mustard relish, for serving
Directions
Preheat oven to 425°F.
Combine crumbled meatloaf (or burger) with onions, pickles, mustard, ketchup and Worcestershire sauce in a mixing bowl.
Divide pizza dough into 8 portions and roll out in a circle about 6 inches in diameter.
Spoon 1/4 cup mixture into each dough portion. Pull dough up around filling, twist, and pinch off to close the ball.
Place balls onto a baking sheet, and bake for 15-20 minutes or until dough starts to brown.
Serve with a side of mustard relish.