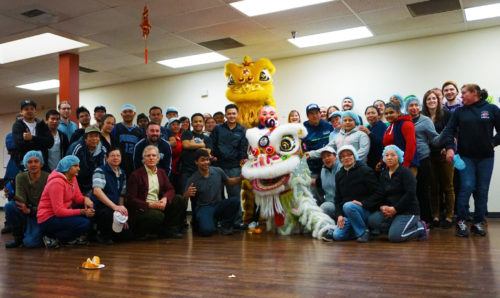 Lunar New Year 2015
By Kiley
Today we celebrated the Lunar New Year (Tet) with a delicious potluck of Vietnamese food and a traditional lion dance! A few people from around the office brought their favorite dishes from home and others cooked in our test kitchen for the special lunch. Decorations filled the entryway this morning and hung from the ceiling throughout the building. David walked around and hand-gifted red lucky money envelopes to each employee. It is customary to present and receive them with both hands, which has become a tradition each year at Field Roast.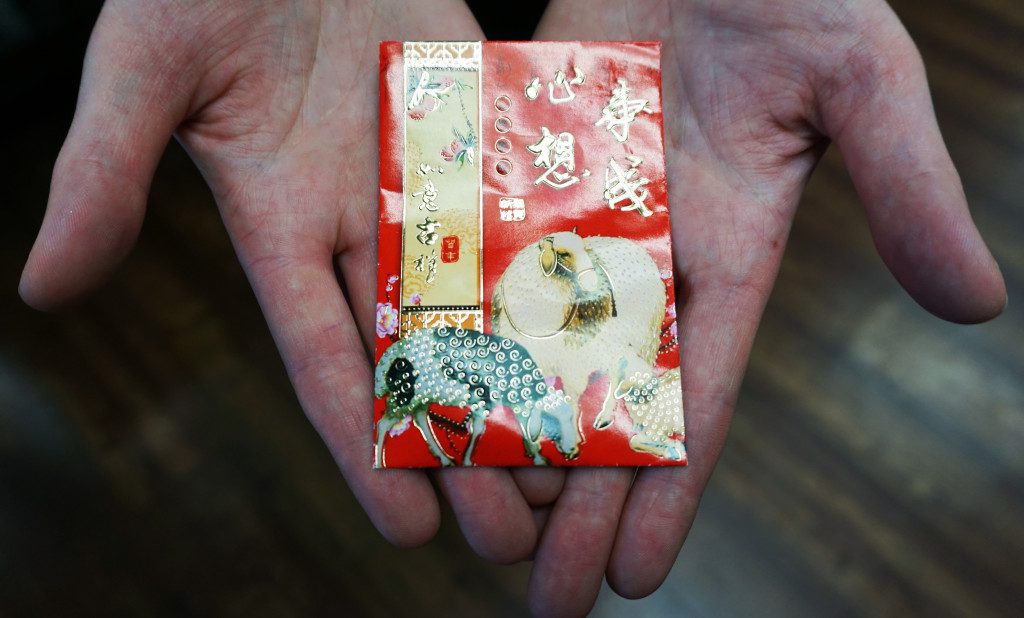 At noon we began the celebration by closing our doors and gathering for lunch. Tommy spent some time in the kitchen preparing Orange Szechuan Field Roast made with crisped Field Roast Burgers and an orange marmalade glaze for the main dish, alongside a few others. Nhung brought her homemade fried spring rolls, Sandra's made a Mediterranean Chickpea Salad with Field Roast Smoked Tomato Loaf…AND deep fried chickpeas! If you haven't tasted those, you're missing out. For dessert, Lacey brought sweet sesame cookies among other delicious sides and treats from around the office. Thank you everyone for contributing and providing a hearty meal for the Field Roast family!
Orange Szechuan made with crisped Field Roast Burgers: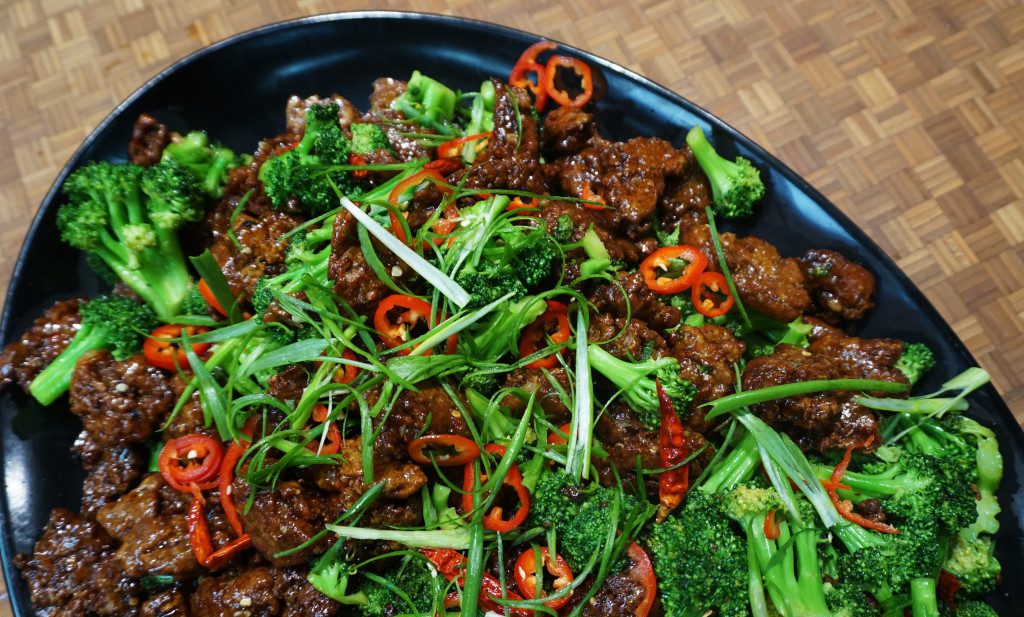 Mediterranean Chickpea Salad with Smoked Tomato Field Roast: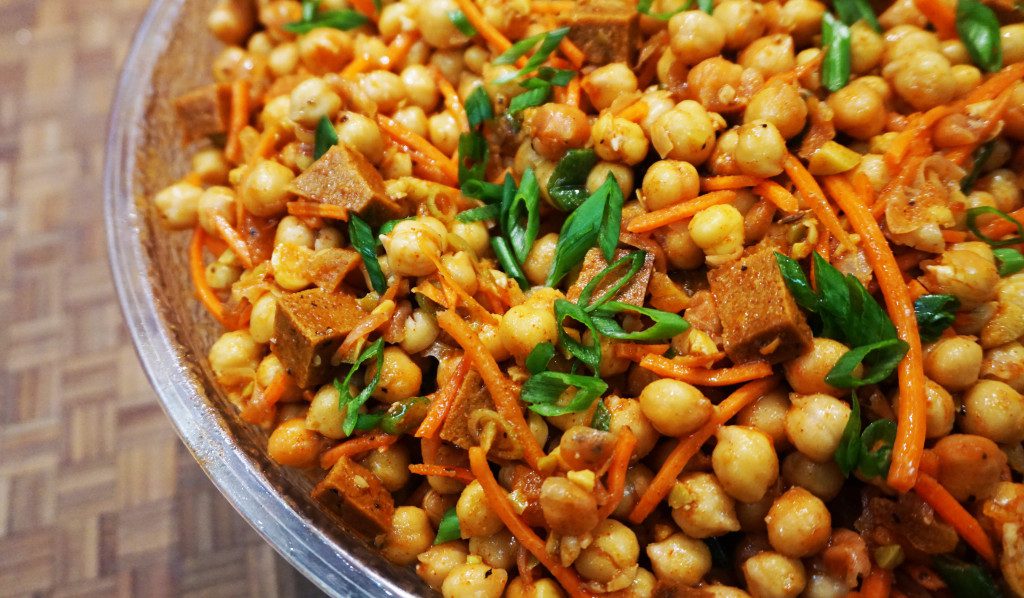 Crispy Sweet Chili Tofu: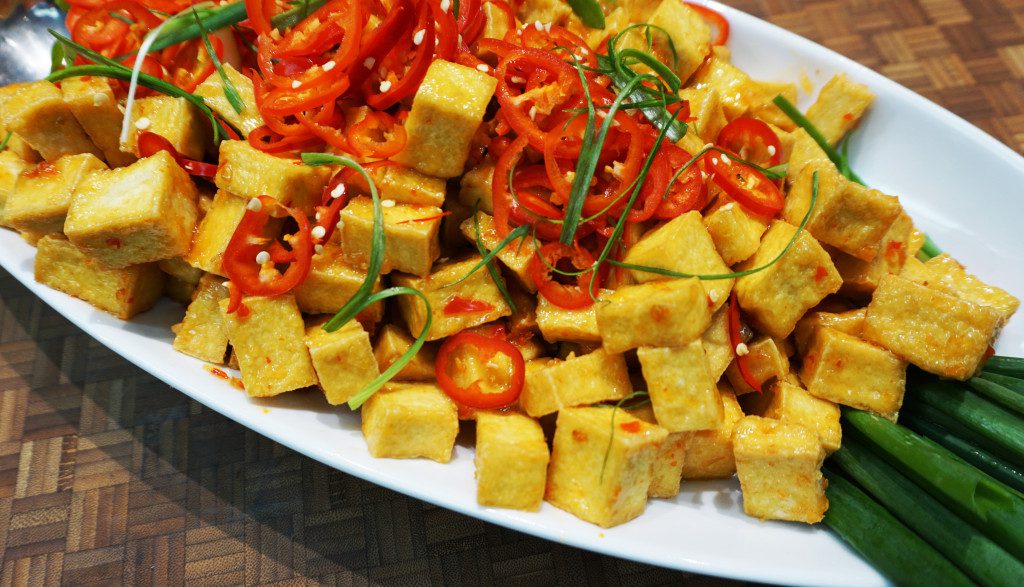 Steamed & Spiced Bok Choy: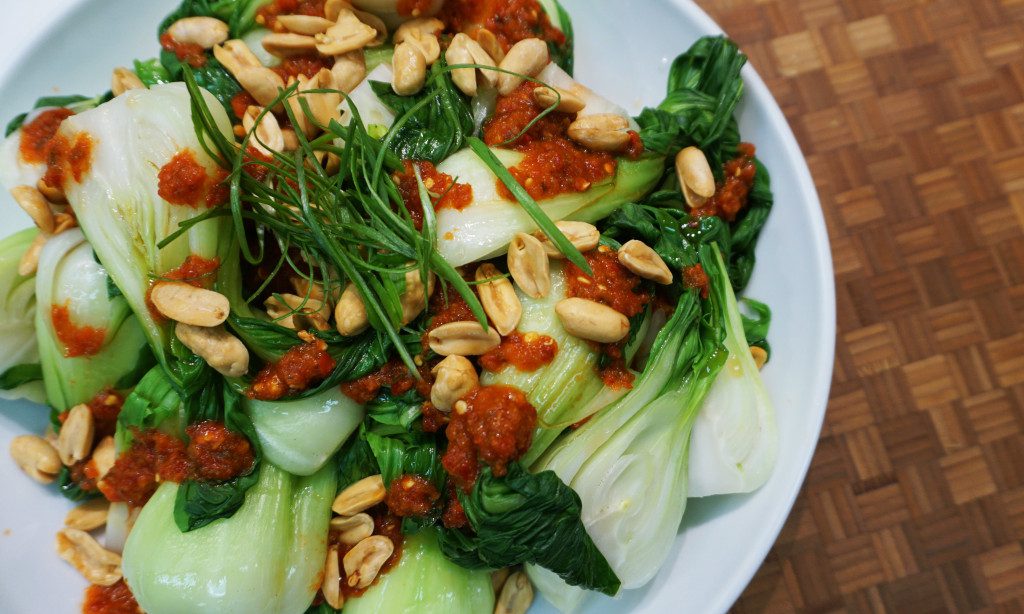 After a delicious feast, we invited the LQ Lion Dance to perform a traditional  lion dance. They performed for us at Jackson Street last year, and it was great to welcome them at our new building. They danced around our break room, tossed candy into the crowd, played music and even pretended to play ping pong. It was a lot of fun and we look forward to having them back again.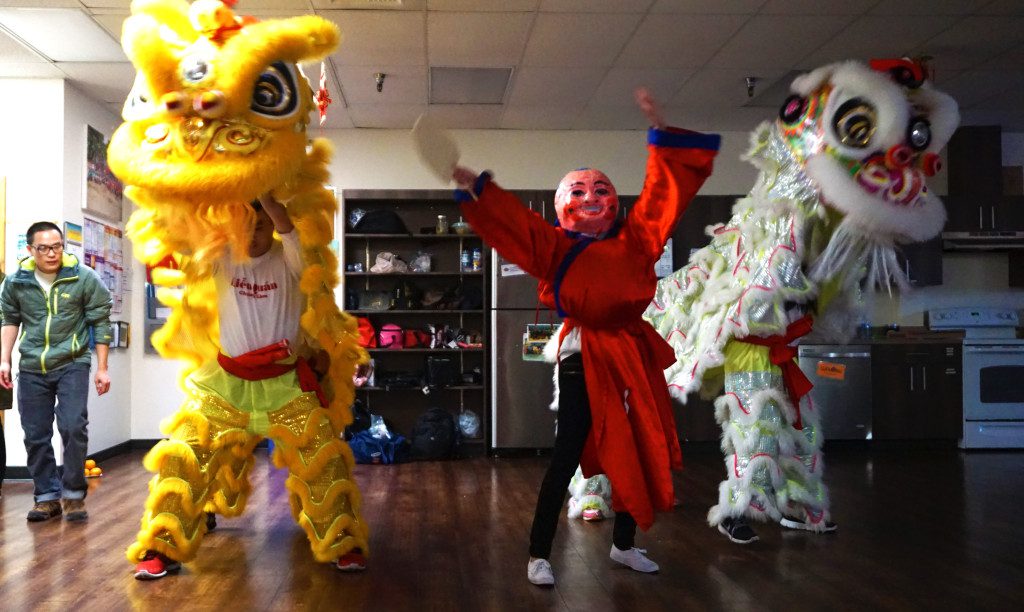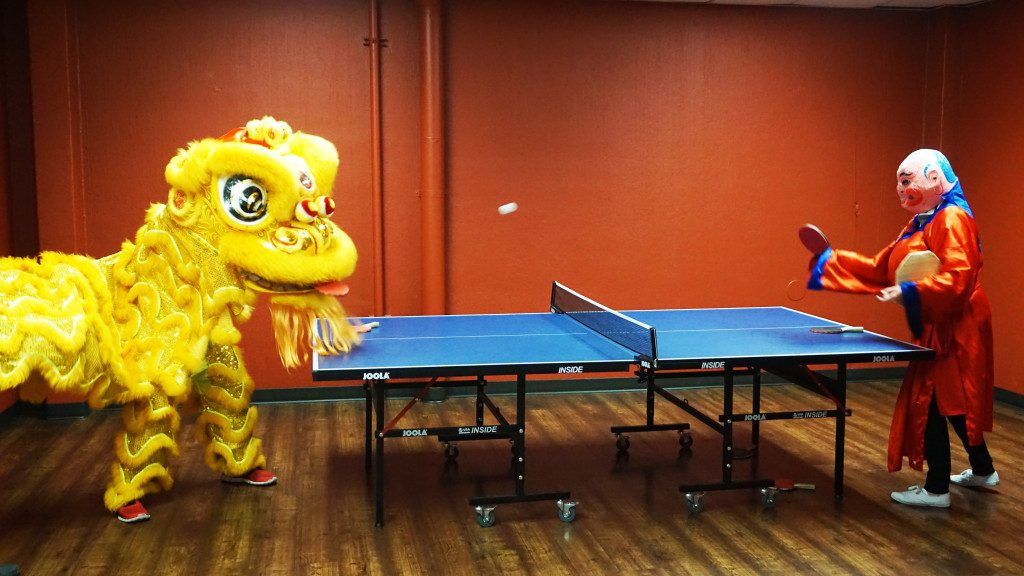 2015 is said to be the year of the sheep and the year of the goat. Whichever you are celebrating, we wishing you good luck and best wishes.
-From the Folks at Field Roast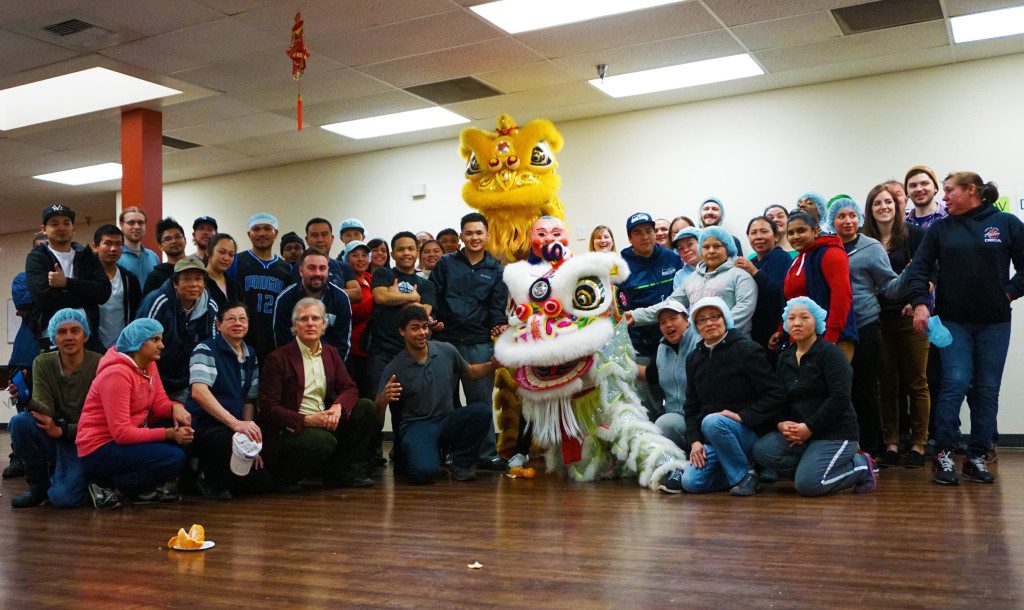 This entry is filed under Community, Events and tagged field roast, vegan recipes, field roast employees, tet, lunar new year, chinese new year, vietnamese new year, lion dance, LQ lion dance.