Breakfast Recipes from the Cooks in the Field!
By Kiley
Our wonderful Cooks in the Field got their hands on our new Apple Maple Breakfast Sausage and turned up the creativity in the kitchen! We have been really excited about the launch of this new product and even more excited to begin seeing the inspired breakfast creations. We want to thank the Cooks in the Field for giving a jump start to the "breakfast" recipes on our website and everyone in the community for sharing their creations with us online. Here's to starting the morning off right! Don't forget to share your creations with us on Facebook, Twitter and Instagram. 🙂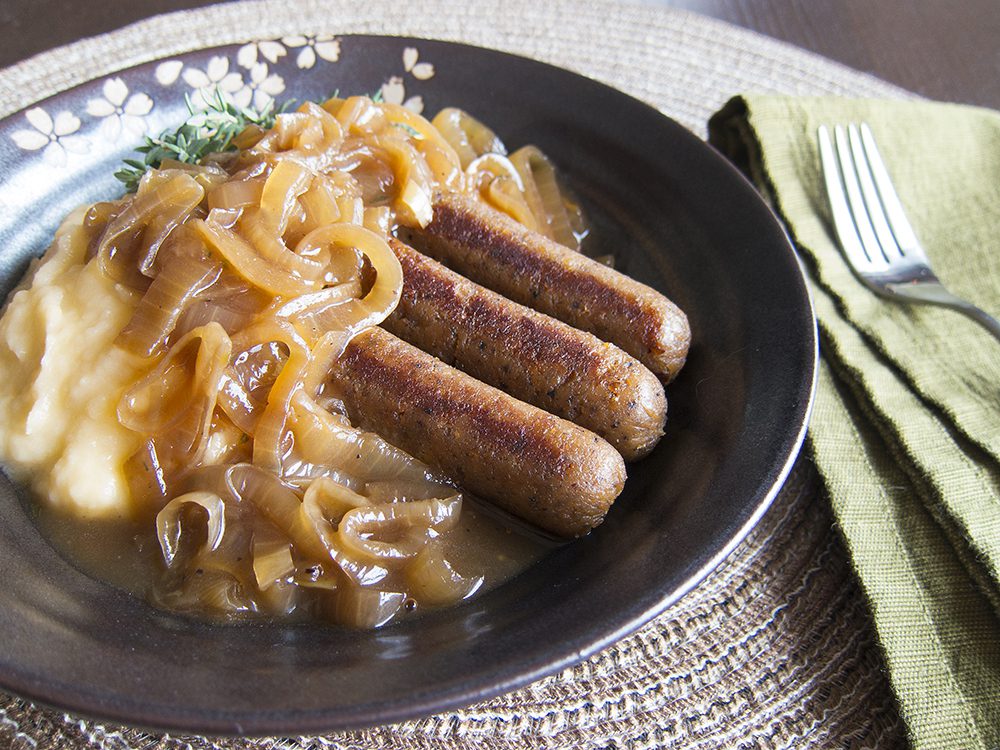 Joy Martin created a British-inspired Bangers and Mash recipe for the Foodies who like to start the morning off with a little comfort.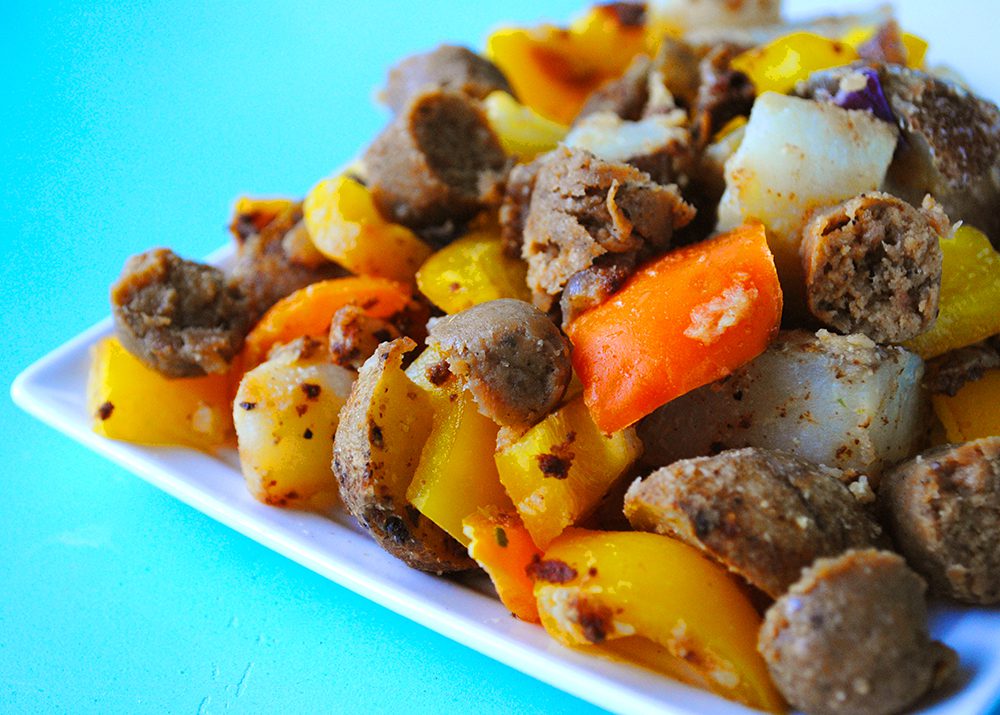 Sarah Creighton combined a variety of veggies with the sweet sausage to create this Breakfast Potatoes with Apple Maple Sausage recipe for a quick and delicious morning bite.
Adam Rosen conjured up a new kind of flapjack for those who like to add some character to their weekend breakfast or tailgating food in this Grilled Sausage Pancakes with Gravy recipe.
This entry is filed under Recipes, Community and tagged vegan, vegetarian, vegan cooking, cooking, Breakfast, community, field roast recipe, grill master, urban foodie, healthy homemaker, vegan recipe, cooks in the field, vegetarian recipe, breakfast recipe, breakfast sausage, earth day.