Chao Slices Available in Stores
By Admin
Yes, you read that correctly! The New Year brings new, delicious vegan cheeses. After much anticipation, our Creamy Original, Tomato Cayenne, and Coconut Herb Chao Slices are available for stores to order starting January 1st, 2015. Restaurants and other food services may also order Creamy Original Chao Slices. They are quickly joining the menus of Seattle Restaurants…
You may have already snagged some Chao Cheese up from your local Whole Foods Market. If you are still on the hunt, start asking your other local stores when they will start stocking it! In the meantime, they are also available online, via Vegan Essentials and Pangea.
Join the vegan cheese buzz on Facebook, Twitter and Instagram. We can't wait to hear your feedback.
Happy New Year from the folks at Field Roast!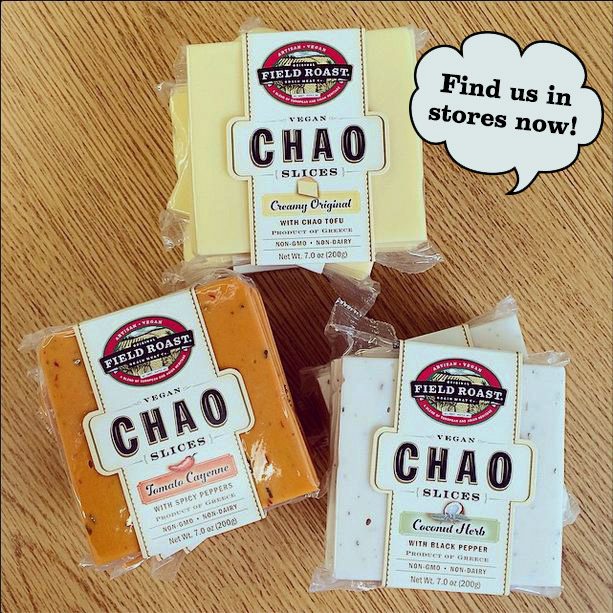 This entry is filed under Field Roast, Product Highlights and News and tagged vegan, vegetarian, field roast, chao slices, vegan cheese, chao cheese, non dairy, new year, 2015, non-dairy cheese, field roast cheese, creamy original, tomato cayenne, coconut herb, whole foods market, new vegan product.