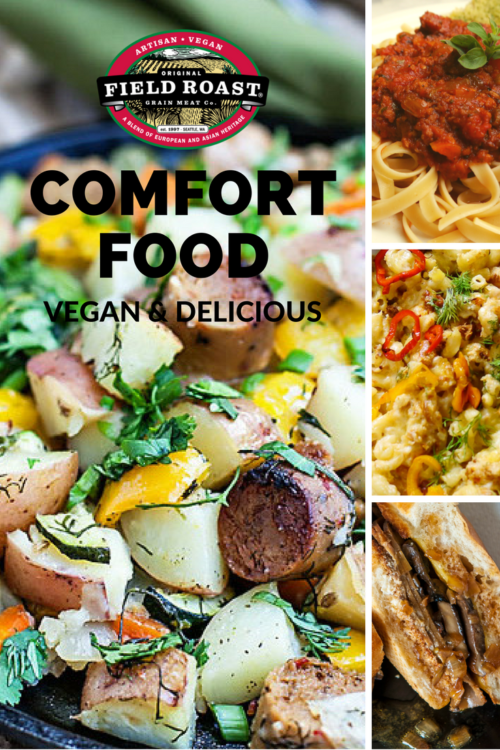 Comforting dishes for winter!
By Admin
In the Northern Hemisphere, we are having one of the colder winters we can remember.  It is frozen outside each night and we are cooking all our foods and spicing them because inner warmth seems to make all the difference!  If you are feeling the same way, head over to our Comfort Food recipe round up board on Pinterest.  We love that recipe sharing is so visual these days.  Most of these classic dishes or easy-to-make meals are beautifully done and so simple that you can get the idea about how to make them just from the picture.
We hope these make it off of your screen and into your kitchen in no time.  Add Field Roast in however you like!  Let us know what you think!  Post a pic of your dish on social media too.  We know these nights are long, and we think that warm food shared with friends and family brings out our best resource, community.
Plus see our whole recipe log on our website!
This entry is filed under Community and tagged Field Roast recipes, soup, Comfort Food, Veganized, Hot Dish.