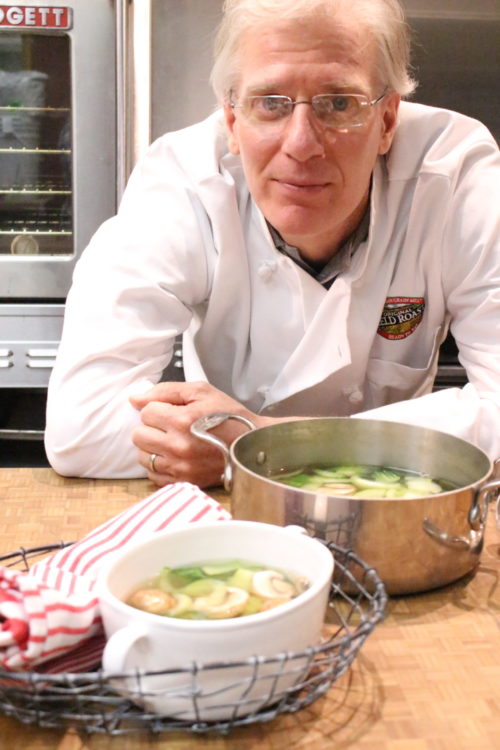 Evolution of Field Roast Grain Meat
By Admin
When I look back on the twenty-year evolution of our company, one thing is certain…uncertainty and change.  Field Roast has always been a work in progress.  I guess at some point in the distant future we may finally settle down, but I don't see that happening in the next 20 years.  Growth, growth, growth.
When we started making Field Roast in 1997, vegan meats were a big unknown. They were considered to be extreme, radical, or highly niched and most of all…tasteless as cardboard.  I have been telling people about making Field Roast and vegan meats for a long time.  Over the years, reactions have transitioned from utmost disgust in the early days, to polite inquisitiveness and now affirmative respect.  This is because we have a much more inclusive customer base now compared to in the early days.  Back then it was mostly die-hard vegans.  Today we have all kinds of meat eaters enjoying plant-based foods all whom we have to thank for our growth.  This creates a positive impact…not only for our business but for the planet and the health of its living creatures.
The original Field Roast Grain Meat remains the same: a netted roast, charcuterie-styled, dipped in a spicy broth.  We are proud to be making many of the same products we were making on day one.  What has changed is all the cool things we are doing with the original recipe.  We are grinding it up to make sausages, slicing it for deli meat, making hand-formed burgers and traditionally seasoned frankfurters.  They all come from the essential Field Roast recipe.  This is what I love so much about our brand – that we have a sense of heritage and origin.  All things come from Field Roast whether it be a netted stuffed roast or a Katsu-style cutlet. We are taking this fundamental and simple grain meat and doing all kinds of exciting and delicious things with it.
Our family of products is very similar to that of traditional animal meat processors; who take one protein source and turn it into bacon, deli meat, SPAM, etc.  We do the same at Field Roast though ours comes from a grain meat made from a delicious, nutritious high protein wheat grown on the high plains of Alberta, Canada.
Recently we've taken it one step further and have been working our meats into some interesting and unique easy to prepare foods.  Our FRuffalo Wings, Sunflower Country-style Katsu Cutlets and Miniature Corn Dogs are smaller bites that you can quickly cook in the oven or microwave.  We have always seen ourselves as a meat-making company instead of a convenience food company.  We have just found these foods to be so compelling and tasty that we didn't want to keep them to ourselves.  One thing is for sure…we have always been evolving in a natural and loose ad hoc manner.  This has allowed us to "go with the flow" and be kind to ourselves at the same time.  We will continue to dance with Field Roast and see where it takes us.  There are lots of exciting possibilities.  One thing won't change though – we will still personally connect with our customers.  We will still be answering our phone (no voicemail during the business day) and giving tours to our customers.  So next time you are in Seattle, come on by for a visit so we can share our world for a few moments.
Peace,
David Lee
President/Founder