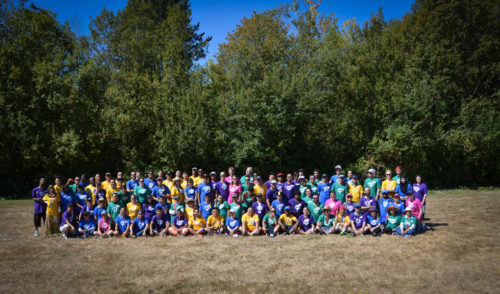 Field Day 2016 Shenanigans!
By Admin
Our Field Day 2016 was our biggest yet!  Over 100 people gathered in the morning at our facility in Seattle to get a team shirt and load onto one of three school buses headed for a local park to play for the day.
We have this day for our community.  We want to know each other outside of our smocks and from behind our computers.  It's such a great way to connect and support each other in a team environment that doesn't involve making food!
By giving this space, our intention is to create an opportunity to know something more that you did at the beginning of the day…about a person, about another Field Roast department, about a culture.  Sharing food together and a little friendly competition is not only downright fun, but helps to foster grace and harmony in our workplace.
Enjoy the photo album below to share in our day!
This entry is filed under Field Roast, Community, Special Occasions, Vegan Grill.