Meet our Director of Human Services, Susie Cantor!
By Fieldroaster
Written by Susie Cantor
I've heard that working on a production line was hard work. Believe me, I'm no stranger to hard work having been in the hospitality industry for decades, a single mom and owning my own restaurant — but I really had no idea what hard work meant, until, I worked with the amazing warriors of Field Roast producing all the delicious grain meat Sausages, FieldBurgers, Deli Slices and Frankfurters.
I got to spend a day and work with folks in every area of production: in the Mix Room (mixing all the fresh ingredients together), the Label Room (carefully labeling and packaging every product), the Warehouse (receiving all the raw ingredients, storing the cooked products and shipping finished products around the world), with the Sanitation Team (keeping all of our equipment sparkling clean) and with the Quality Assurance Team (ensuring that every product we make and ship is absolutely safe and delicious).
And not only is it a very "on purpose" work environment with great care taken every single step along the way, but it's done with great teamwork and respect for each other. This is no easy task given that there is a veritable United Nations working here at Field Roast, representing over a dozen countries from across the globe from Vietnam, to the Congo, to Burma, to Guatemala, to Fiji, to Iran, to Iraq, to Morocco, to Kenya, to Somalia, to Ethiopia, to China, to the Philippines and many countries in between!!
I have the honor of being the new kid on the team as the Director of Human Services accountable for staff happiness and customer loyalty. I can tell you that the energies of love and respect that I've encountered working side by side with these fine people, no doubt impacts every bite of our Field Roast products in the best possible way. And it's also an inspiring tiny glimpse of what's possible for the future of humanity in our ever shrinking world.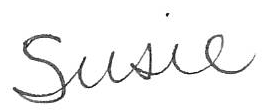 This entry is filed under Field Roast, Community.