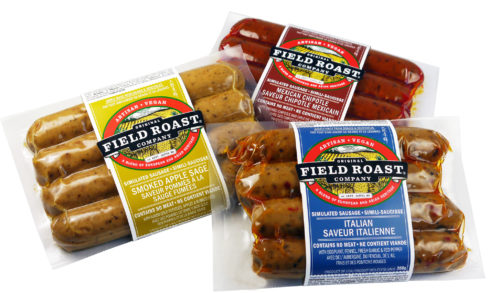 Field Roast is Coming Back to Canada!
By Kiley
It's been 8 grueling months without Field Roast products officially sold in Canada, and we're here to tell you it's almost over. After ceasing distribution in September 2014 due to CFIA regulations that caused quite the upset, we have found a temporary solution and will begin re-introducing our products to Canada, starting the CHFA show in Vancouver, BC this weekend.  After the outpouring of support from Canadian consumers and over 74,000 signatures gathered, we've decided to reformulate some of our products as a temporary solution. In the meantime, we have also helped form the Plant Foods Council in order to continue advocating for change.
A Temporary Solution
Canada's current regulations hold animal foods as the standard of good nutrition, by requiring vegetarian sausages to match the nutritional profile of animal-based sausages. In order to comply, we have added two new ingredients to the Field Roast Sausages; pea protein and a vitamin fortification mixture.
Furthermore, the words "simulated sausage" and "contains no meat" have been added to the label, which is a change made for the sole purpose of offering these products to our Canadian customers. For the past 18 years, the concept of real vegan meat has been rooted in the Field Roast brand, rather than fake animal meat.
There was much controversy surrounding the CFIA regulation that called for testing the protein on animals, however Field Roast was approved to use an alternative method, which did not involve any animals. We are a vegan company, after all.
We are initially only launching our Smoked Apple Sage Sausage, Italian Sausage, and Mexican Chipotle Sausage, which we plan to start shipping towards June 2015. Please be patient as these products begin to appear on store shelves, as that shelf space may currently be occupied. Don't be afraid to put in a request at your local store! We will provide updates as we look into reformulating additional products this year.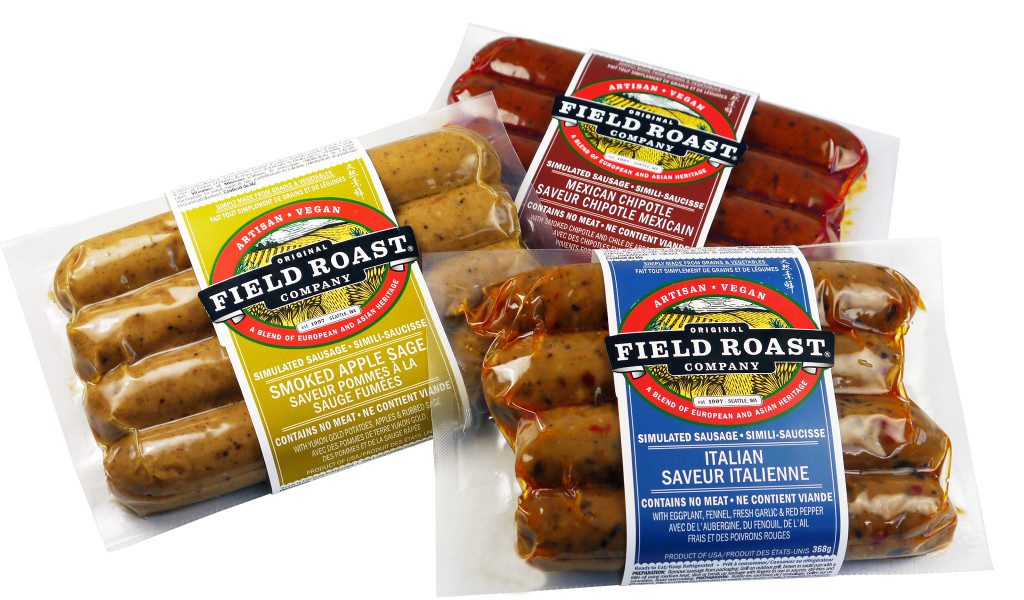 Plant Foods Council
The Plant Foods Council (PFC) is a trade association of food manufacturers who make vegan products similar to traditional animal products such as meats, milks, cheeses and butters.  Consumer interest in health and in plant-based products has been growing for the last 10 years, and continues to grow exponentially.
The animal meat industry currently benefits from large government subsidies, powerful trade associations and support from industry-funded nutrition associations. The Plant Foods Council will work to update Canadian food labelling regulations and promote the health and ecological benefits of a plant-based diet. For information or to join the Plant Foods Council, please visit www.plantfoodscouncil.org. We need your support!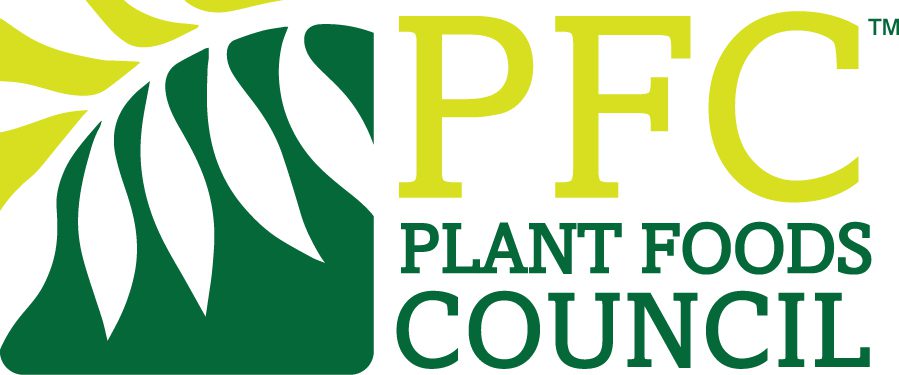 This entry is filed under Field Roast, Product Highlights and News, Community, Events and tagged field roast in canada, Field Roast products Canada, Field Roast Canada, vegan food Canada, vegetarian food canada, plant foods council, vegan trade council, vegan food council, vegetarian trade council, Field Roast at CHFA 2015.