Field Roast scores with sports fans at stadiums and at home!
By Fieldroaster
It has been a victorious football season for both Field Roast and our hometown team!  Our Frankfurters and Field Burgers have been served at CenturyLink Field here in Seattle and Candlestick Park in San Francisco all season and will be available to the fans attending the Big Game at MetLife Stadium on February 2nd.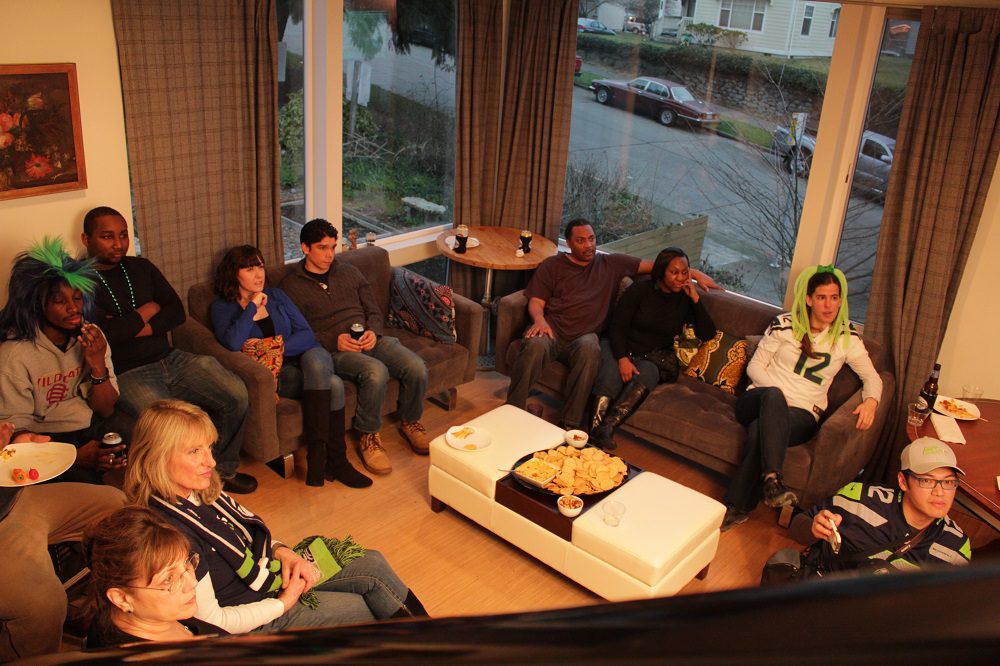 Last Sunday, Field Roast founder Chef David Lee invited friends to his home to watch the Seattle vs. San Francisco championship game and enjoy a hearty spread of vegan game day party dishes.  Guests included Steve Ann Chambers of the Humane Society Legislative Fund, Makini Howell of Plum Bistro, Keith Tucker of Pursuit of a Green Planet and Field Roast's very own "Cooks in the Field" Urban Foodie Joy Martin.
It was a fun afternoon of good company, delicious vegan fare and a Seattle victory!  Check out our video coverage of the fan food and football excitement:
 We hope you will try our game day menu for the Big Game!  All the recipes are linked to below and can be found at www.fieldroast.com/gameday: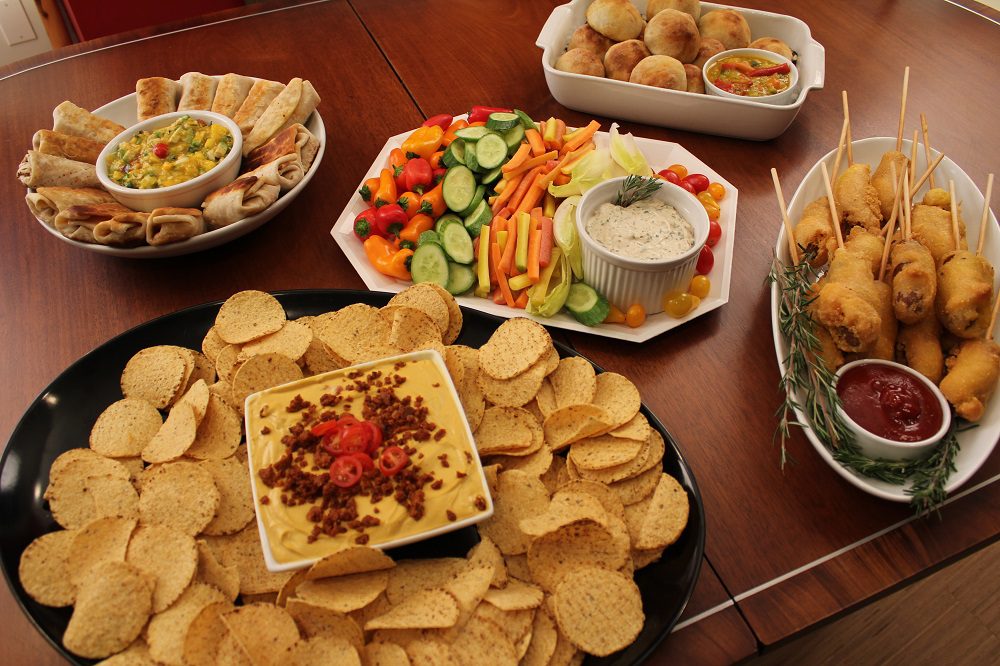 This entry is filed under Field Roast, Recipes, Community, Events and tagged field roast, grain meat, Frankfurters, game day, football, field burger, big game.