THESE BOLD NEW RECIPES ARE PERFECT FOR SERVING UP THE UNEXPECTED THIS HOLIDAY SEASON.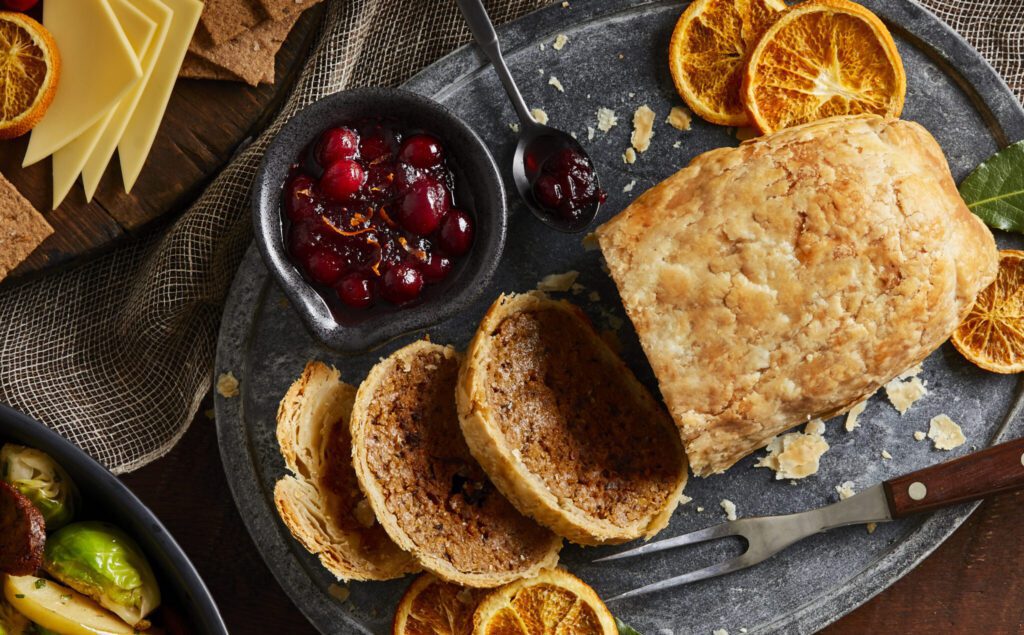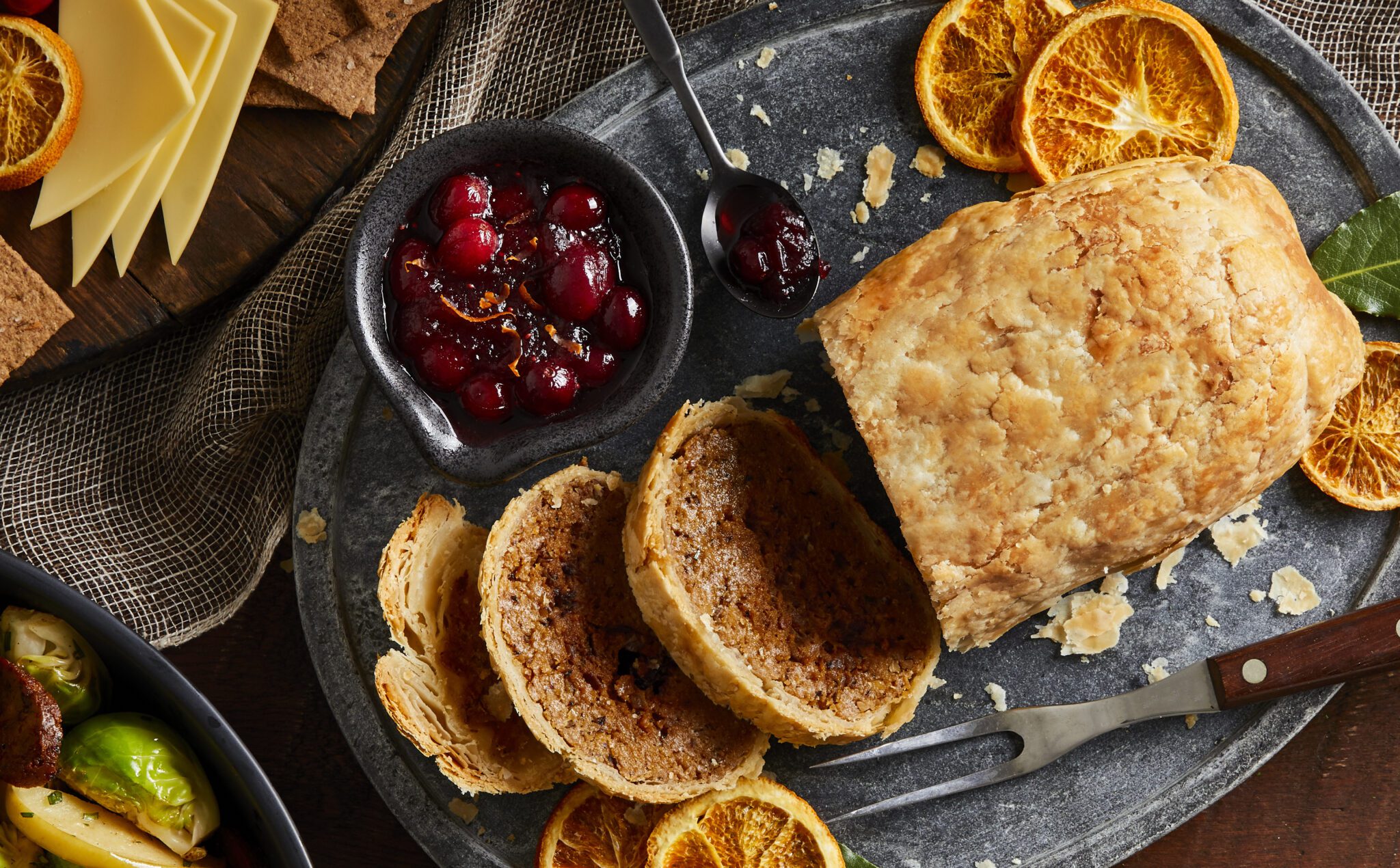 HAZELNUT & CRANBERRY ROAST WITH APPLE CRANBERRY SAUCE
Give your main course a flavorful plant-based twist that mixes smoky and sweet.
ROASTED BRUSSELS SPROUTS WITH MEXICAN CHIPOTLE SAUSAGE
Serve up a unique spin on sides by adding a kick of chipotle to your brussels.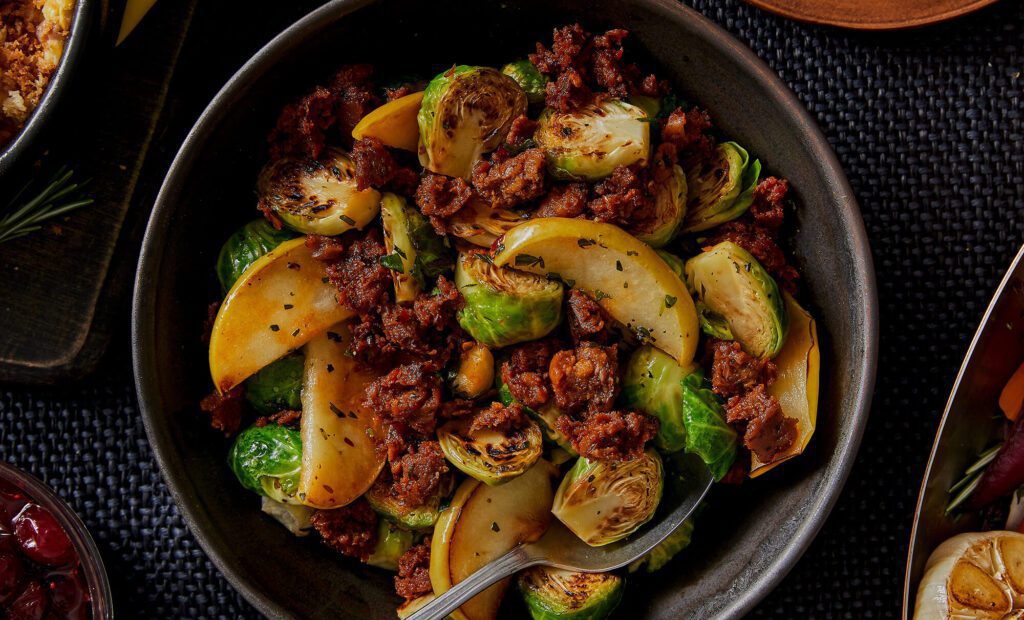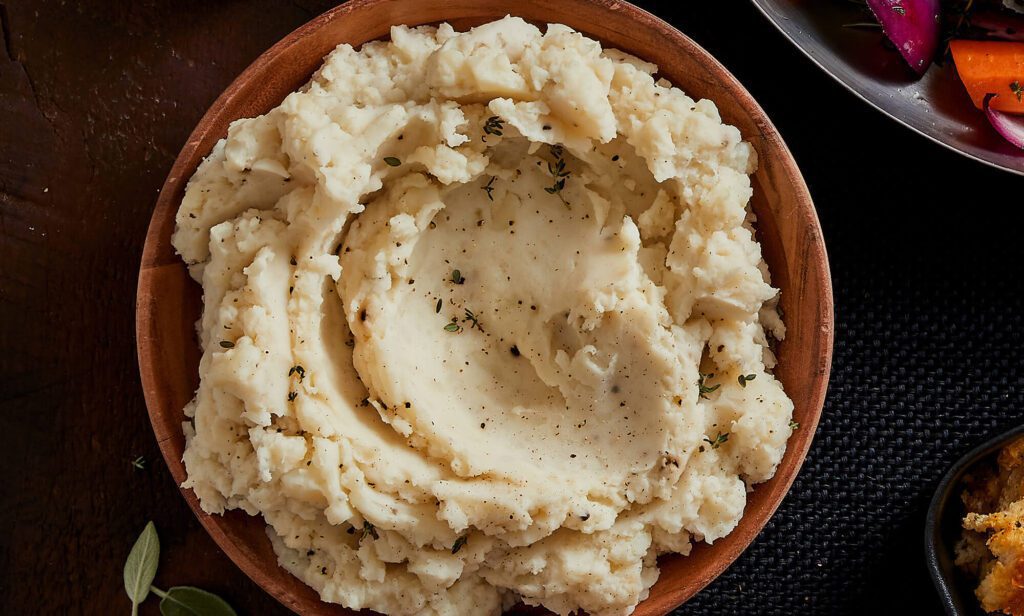 CREAMY CHAO MASHED POTATOES
Level up traditional mashed potatoes in a creamy, indulgent new way.
SMOKED OYSTER MUSHROOM STUFFING WITH SMOKED APPLE SAGE SAUSAGE
A savory blend of smoke and sage gives this stuffing a uniquely unforgettable bite.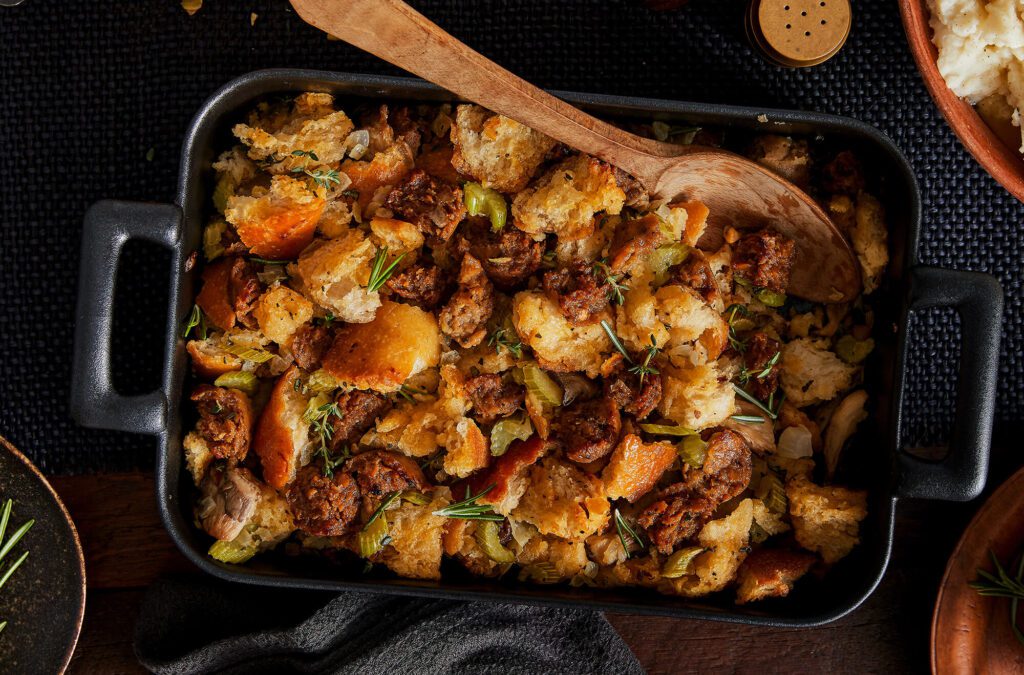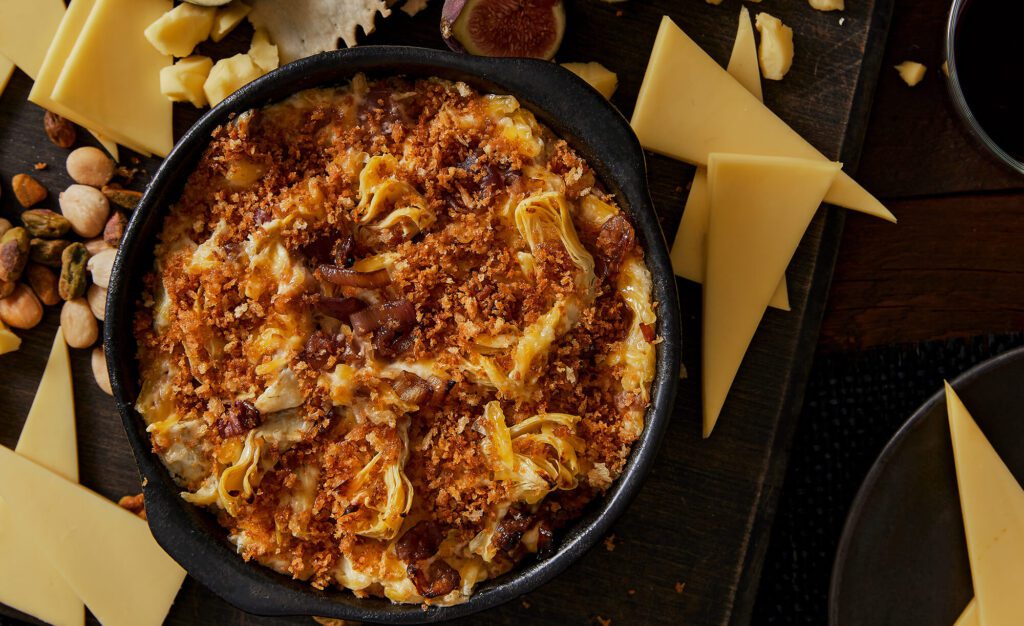 CHAO ARTICHOKE AND SHALLOT DIP
Elevate traditional dips to mouthwatering new heights of flavor and creaminess.
TEX-MEX CHAO HOLIDAY CHEESE BALL
Bring spicy and creamy together for a craveable taste everyone will want more of.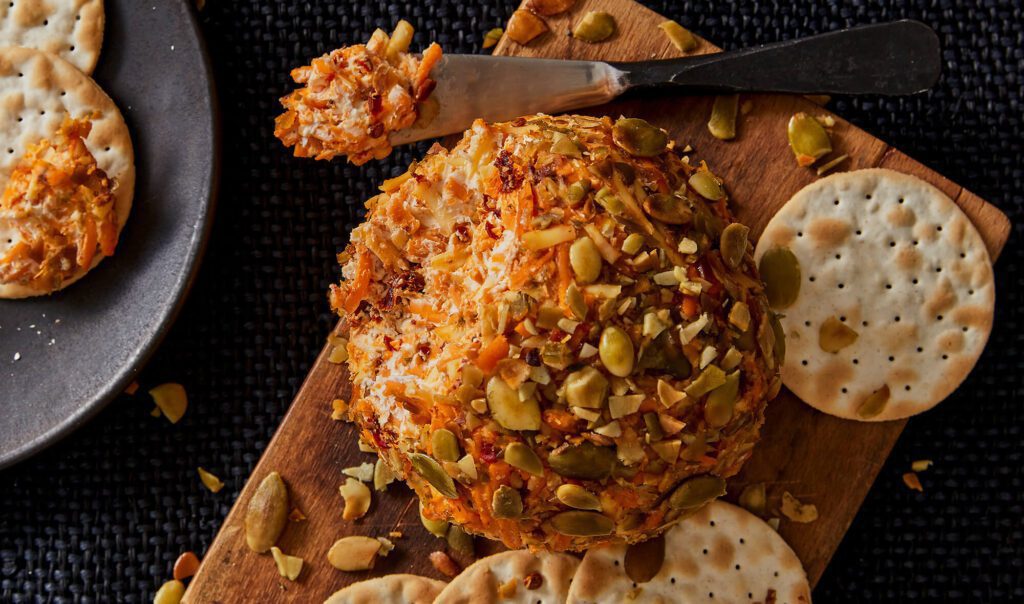 TIPS & TRICKS
01
For the month approaching the holidays, save your stale bread or rolls, cube them up, and store in a gallon freezer bag in the freezer. Then use those instead of buying stuffing cubes at the store.
02
Pre-make as much as you can! The holidays are all about spending time with family, so allow yourself a leisurely pace on the day of hosting.
03
If your setup allows, try smoking or offset grilling (not over direct heat) your roast. It will add to the flavor of your roast, and will free up valuable space in your oven for other dishes.
MORE RECIPES TO MIX IT UP
Try even more ways to put a new spin on the season.