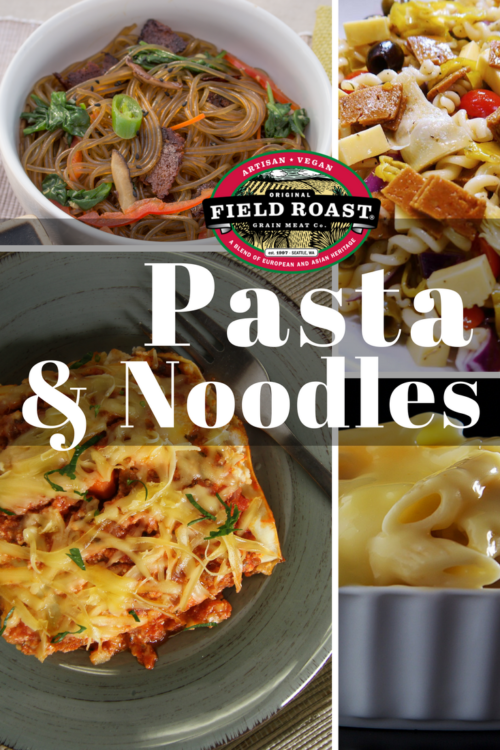 Pasta & Noodles from Around the World
By Admin
We celebrate the food we make because it brings us all together. One of the values that expresses our Foodmaker's Pride here at Field Roast is the family style meal. When we gather together at Field Roast in the community room, we often eat "family style" served from the same big dishes. We think this makes a subtle yet important difference in the way we share and gather around food. A big platter of pasta is right at home in this way of serving food, so we encourage you to join us!
This month, we are eating our way around the world with noodle dishes. From Italian Pasta to Japanese Udon and Soba, or phở from Vietnam we celebrate all the world's cultures have to offer us by highlighting noodles and pasta this month. We have scoured our recipe archives and the internet to find great ways to create classic and new pasta dishes with Field Roast grain meats and Chao Slices. Enjoy!
pinterest.com/fieldroastgrain/pasta-noodles
This entry is filed under Field Roast, Recipes, Community, Foodmaker Pride, Pasta, Recipe Round up.