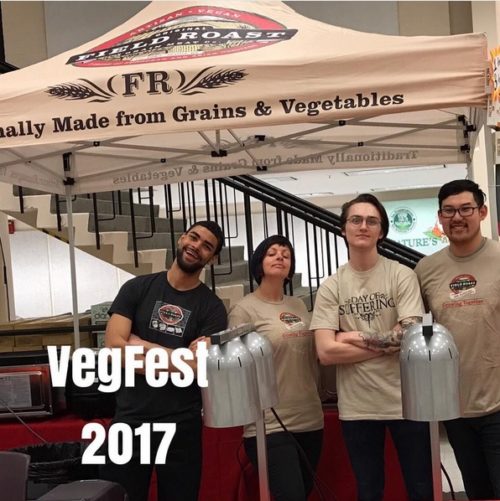 Seattle Vegfest 2017
By Admin
Every year Field Roast packs up our wares and heads out to Seattle Vegfest!  The Vegetarians of Washington put on this annual event drawing 30k people a year!  Two days and lots of great food and freebies are the draw to so many who have never tried vegan food, or who are eager to try the next great product that folks like us are creating.
This year we sampled our new Creamy Mac 'n Chao!  We got some rave reviews and so much love.  We are always thankful for the Seattle community coming out and being so excited to see what we have to offer for the weekend.  If you have never made your way down, you missed out!  Led by Oliver and Jaxon from the Customer Service team here at Field Roast HQ, we fully staffed our booth for the two-day event with people from all across our company.  Those employees who work that weekend seem to really have a great time connecting with the masses that they normally would not get to meet.  Shared here are some pictures of our time there. Thank you, Seattle!
This entry is filed under Field Roast, Field Roast in the Field, Community, Events.