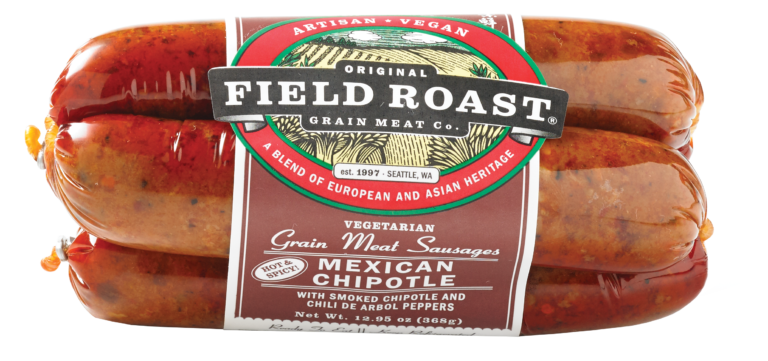 Mexican Chipotle Sausage
From our family to yours! Field Roast sausages are made using traditional, old-country, sausage making practices. We begin with a grind made from our own grain meat. We use fresh vegetables;  including onions and garlic. Add some liquids like apple cider vinegar, paprika oil and finally the seasonings; cumin, Chipotle and Chili de Arbol peppers and voila!; an artisan vegan sausage with sizzle, texture and personality!
Mexican Chipotle – a spicy-hot blend of smoked Chipotle peppers, Chili de arbol peppers, fresh chopped garlic, sweet onions seasoned with cumin seed and oregano.