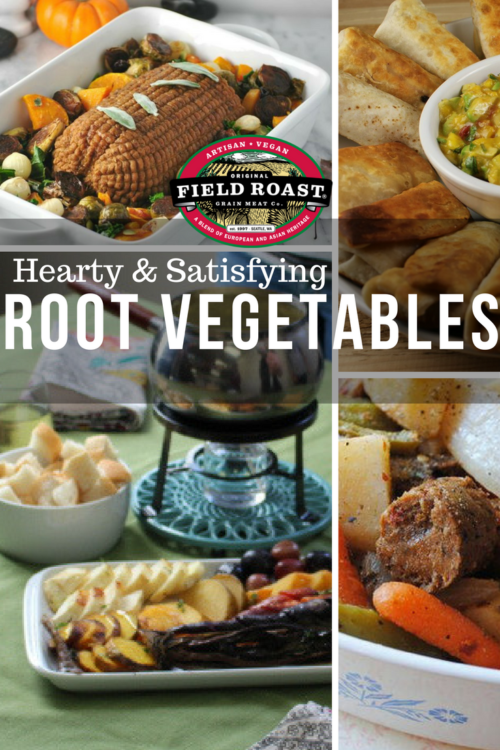 Root vegetables can't be beet!
By Admin
We get all excited about vegetables.  We use them in nearly all of our products.  You've seen chunks of them that fall out of our grain meats when you cook them, delicious carrots that give a sweet note to our FieldBurgers for example.  Every week we have eggplant, mushrooms, carrots, onions, butternut squash, celery, ginger and garlic delivered freshly cut to our facility in Seattle.  We used to cut them up ourselves…but that was creating a challenge as we grew!  So now we have vendors cut them for us and we just get to make grain meat, which is of course, what we do best.
Each month we are inspired to pull together recipes that Field Roast products, including our Chao Slices, can be used to make, or special recipes from our employees or customers!  We are a pretty lean crew of dedicated people in the office, and while we love to interact on social media and create amazing content…we are DIY!  So we love to see what you can create and are happy to share the best ways Field Roast shows up on social.  If you are interested in submitting any for us to use, please send a note to contact@fieldroast.com!
This month we are highlighting root vegetables!  These gems of the dirt are here for us when the weather is at its worst.  They bravely grow in icy soil and are so delicious!  We are loving the different ways root veggies show up on plates these days and are here to sing their praises!  Join us!