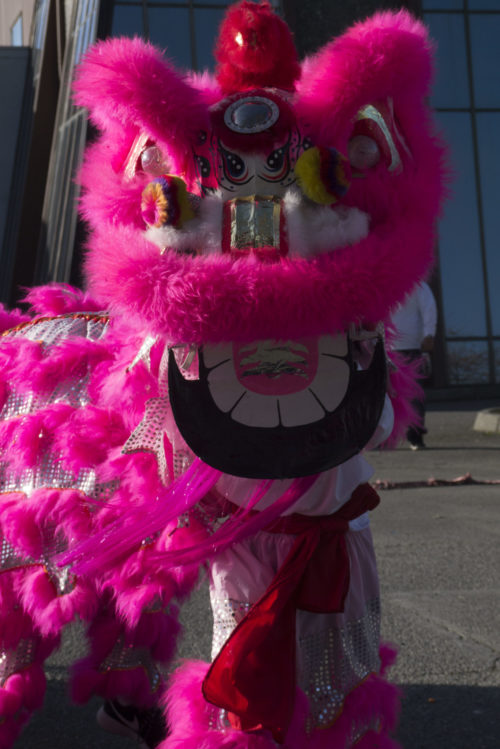 The Year of the Fire Monkey begins!
By Admin
Field Roast calls Seattle home, and as a business we are home to a diverse group of people from all around the world. We celebrate our cultures in big and small ways, and mostly…we do this with food.
You can imagine why. Food is the great gatherer. We often all eat together in our break room, and on Lunar New Year, known to many here as Tet, or the Chinese New Year, we ate really well together! A potluck style meal where many brought dishes filled the biggest table we have.
Our resident chefs Sandra Grey and Tommy McDonald spent the day in the kitchen and made an exciting menu, all vegan of course, from vegetables, Field Roast, noodles and sauce.
Then out
to the parking lot for the traditional Lion Dance! We have had this incredible troupe of performers, LQ Lion Dance, come to visit and perform for the last 3 years, and each year is more spectacular. This year there were tiny kiddo Lions!! We couldn't help but feed them some extra lucky money.
The grand finale was a string of firecrackers and two confetti blowers! What a show!
From all of us at Field Roast, we wish you a wonderful New Year!