"Cooks in the Field" Recipe Contest: The Urban Foodie
By Fieldroaster
Have you entered the Field Roast "Cooks in the Field" recipe contest yet?  We are delighted that Field Roast fans come from across the culinary spectrum, including big city foodies.  We are seeking the ultimate Urban Foodie to develop recipes using our range of grain meat products.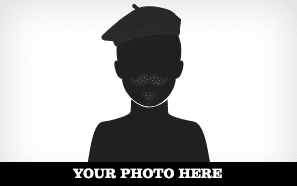 Do you stay on top of food trends such as creative fusion cuisine and molecular gastronomy?  Do you savor the art of dining out, but also enjoy playing in your own kitchen?  If your answer to either of these questions is "yes", be sure to enter by October 31!  All of the recipe contest details can be found on our Cooks in the Field page.
Don't miss this Korean BBQ Tacos recipe in the spirit of the Urban Foodie found on our new Recipes page.
This entry is filed under Field Roast, Recipes, Community, Events and tagged vegan, Field Roast contest, cooking, community, field roast recipe, grill master, urban foodie, healthy homemaker, vegan recipe, cooks in the field, contest.