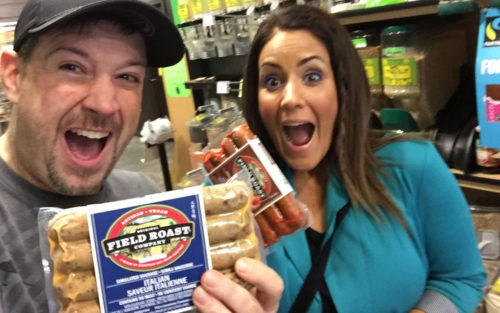 Field Roast is now available in Canada!
By Kiley
Field Roast Sausages have already hit many store shelves and continue to pop up across Canada. Our first major shipment has been sent to distributors, so it is now in the hands of your local stores to stock up!
Where can I find Field Roast? In retail stores and on veg menus! Please ask your local store when they will have Field Roast Sausages in stock. Any place that carried Field Roast products previously is likely to have it again. If you haven't seen them yet, you can simply ask that they order it.
Which Field Roast products can I find? Currently available are our 3 sausages: Smoked Apple Sage, Italian, and Mexican Chipotle.
What about other Field Roast products? Yes, we are working on bringing more products. Please stay tuned for updates and enjoy the sausage in the meantime!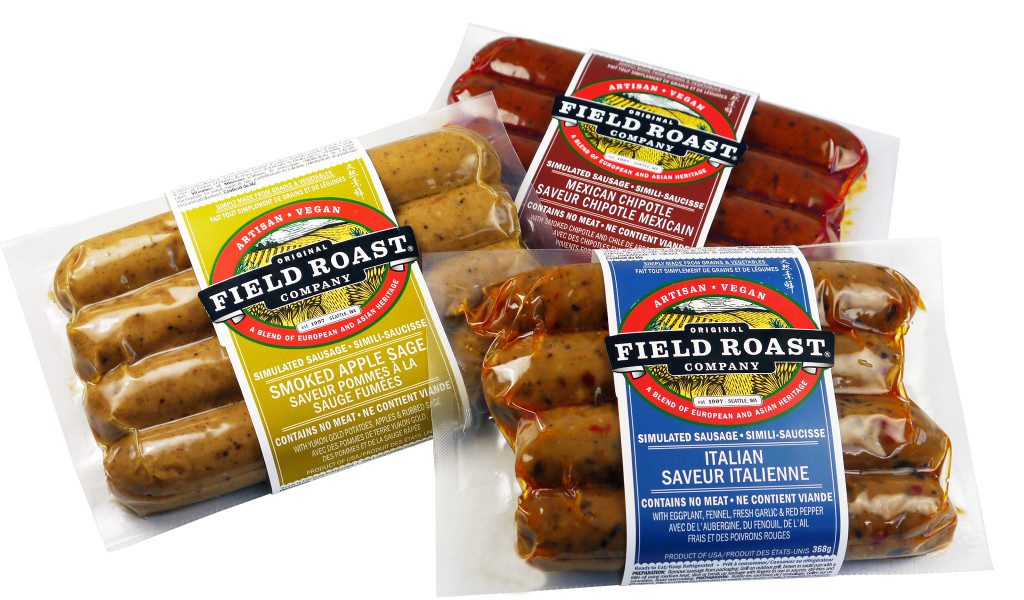 More questions? Read about our journey back to Canada.
When you hit the sausage jackpot, don't forget to share with your fellow Field Roast lovers: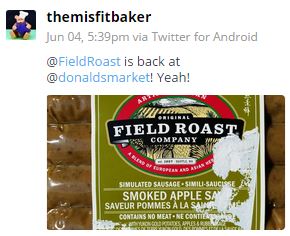 Stay updated about #FieldRoastInCanada via Facebook, Twitter and Instagram.
This entry is filed under Field Roast, Events and tagged field roast in canada, plant foods council, where to find field roast canada.