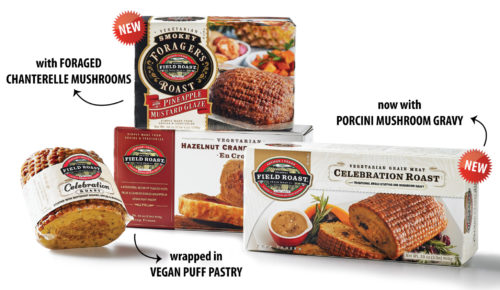 NEW Gourmet Vegan Roasts this Holiday!
By Admin
As Fall settles in and November grows near, the thought of holiday food is on the mind. We've been busy gathering new ingredients and stuffing our facility with delicious food to send out. With Thanksgiving just around the corner, we want to tell you about the new gourmet roasts we've created for you!
Field Roast has been making stuffed vegetarian roasts for over 12 years and recently put a lot of heart into expanding these options. Knowing that the food preferences of those surrounding a Thanksgiving table vary greatly, we want to make stuffed roasts that are decadent and deliciously appealing to anyone. Gone are the days of fake turkeys and "substitutes" – these roasts raise the bar for vegan options.
One more thing. Food brings friends and family together no matter the occasion, so we've decided to offer our entire line of stuffed roasts year-round!
New! Smokey Forager's Roast with Pineapple Mustard Glaze
Inspired by the Pacific Northwest, we've gathered foraged chanterelle mushrooms and wild huckleberries. These special ingredients accent a traditional bread and wild rice stuffing wrapped in a rich smokey tomato grain meat seasoned with our own special blend of spices. Brush with Pineapple Mustard Glaze to add a sweet and savory finish. We are very proud to offer you the most decadent vegan roast to enjoy with loved ones this season.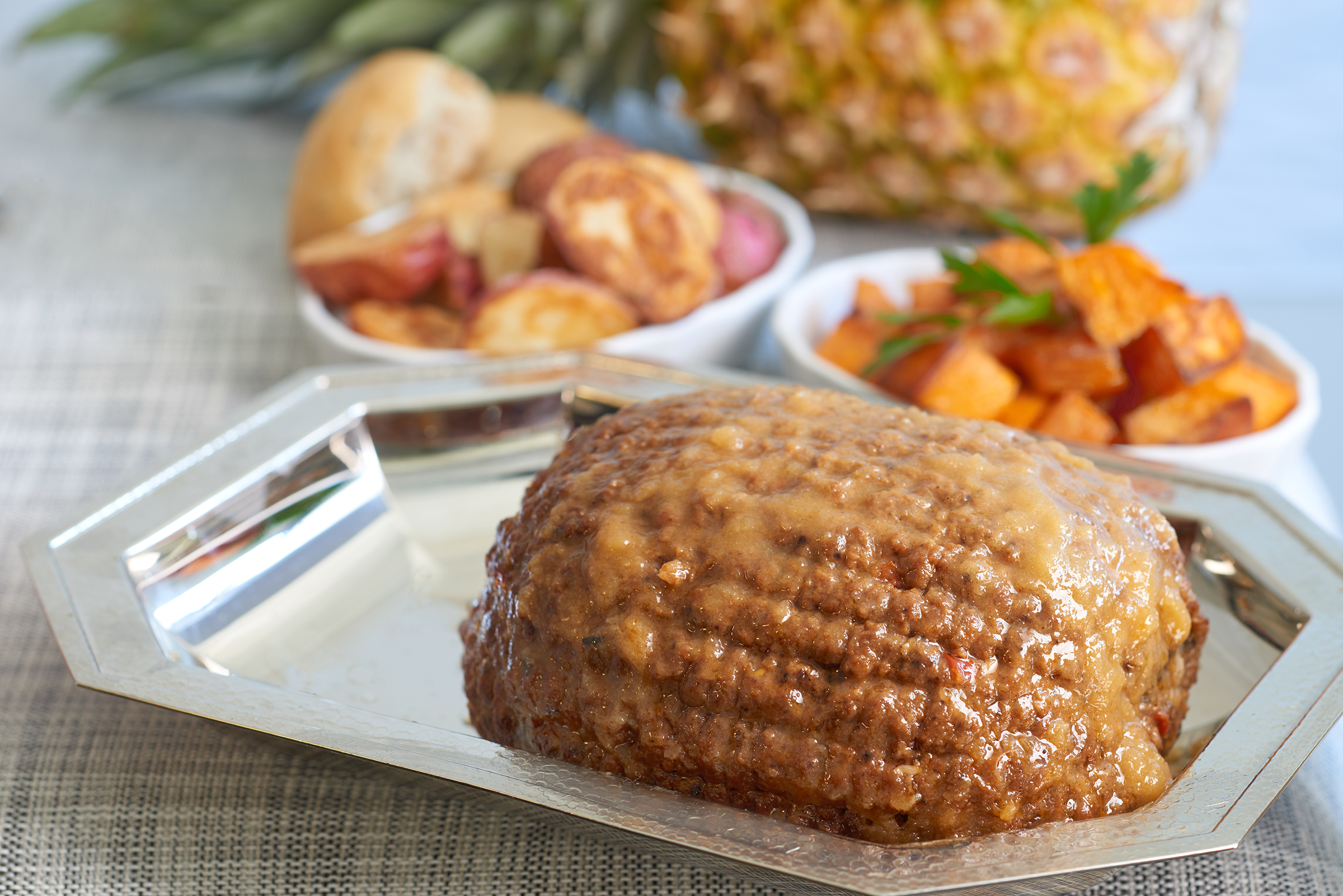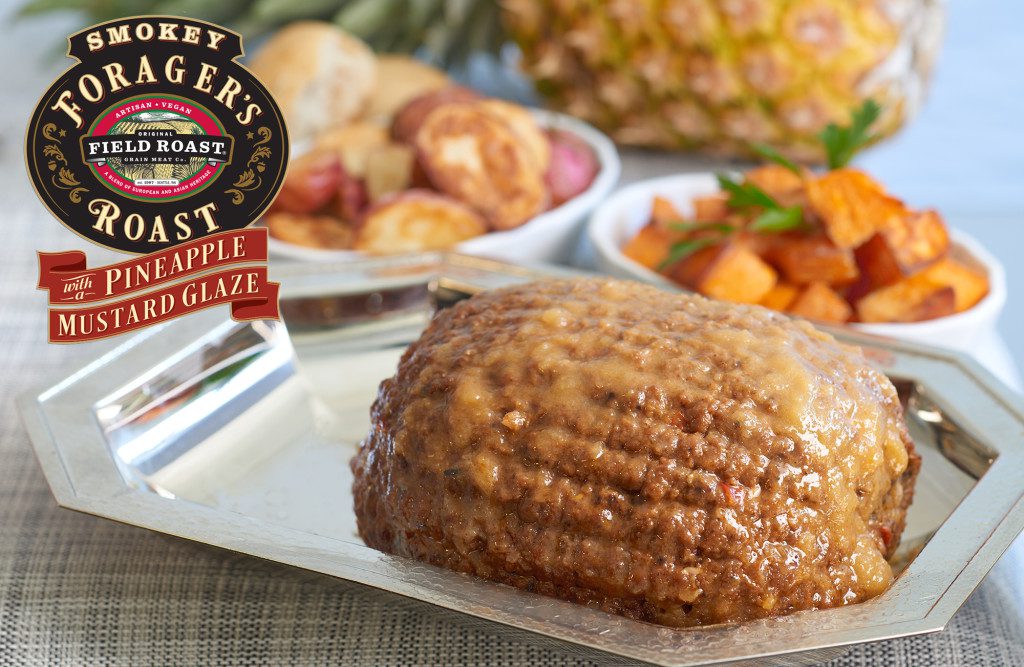 New! Celebration Roast with Traditional Bread Stuffing
and Porcini Mushroom Gravy
Delightfully seasoned with rubbed sage, garlic and lemon juice, this evolution of our classic Celebration Roast features a traditional bread stuffing made with fresh onions, celery, cranberries and butternut squash. As a special accompaniment to the roast, we offer you the perfect portion of our Porcini Mushroom Gravy. Simmered on the stovetop, the gravy combines the dark, rich, earthy flavor of porcini mushrooms with diced shiitakes to create the ultimate vegan gravy. Isn't everything better with gravy?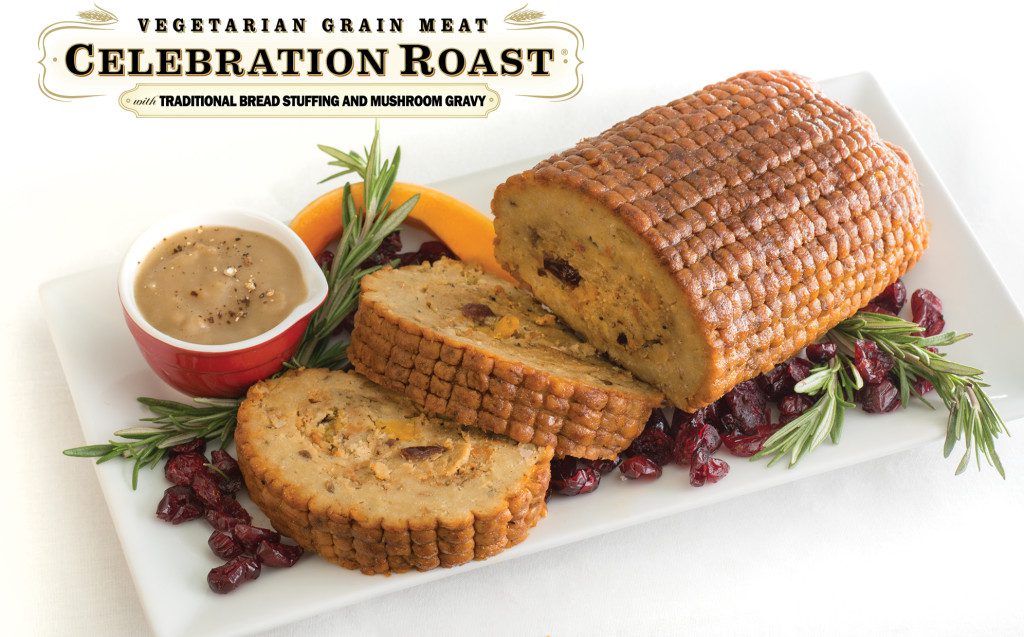 Hazelnut Cranberry Roast en Croute
Once made exclusively for the holidays, our customers would wait year-round for the Hazelnut Cranberry Roast En Croute! It is the perfect centerpiece and most sophisticated comfort food. This vegetarian roast holds a lot of flavor! Rich, hazelnut-infused grain meat stuffed with Field Roast sausages, crystallized ginger, cranberries and apples – all wrapped in a savory puff pastry.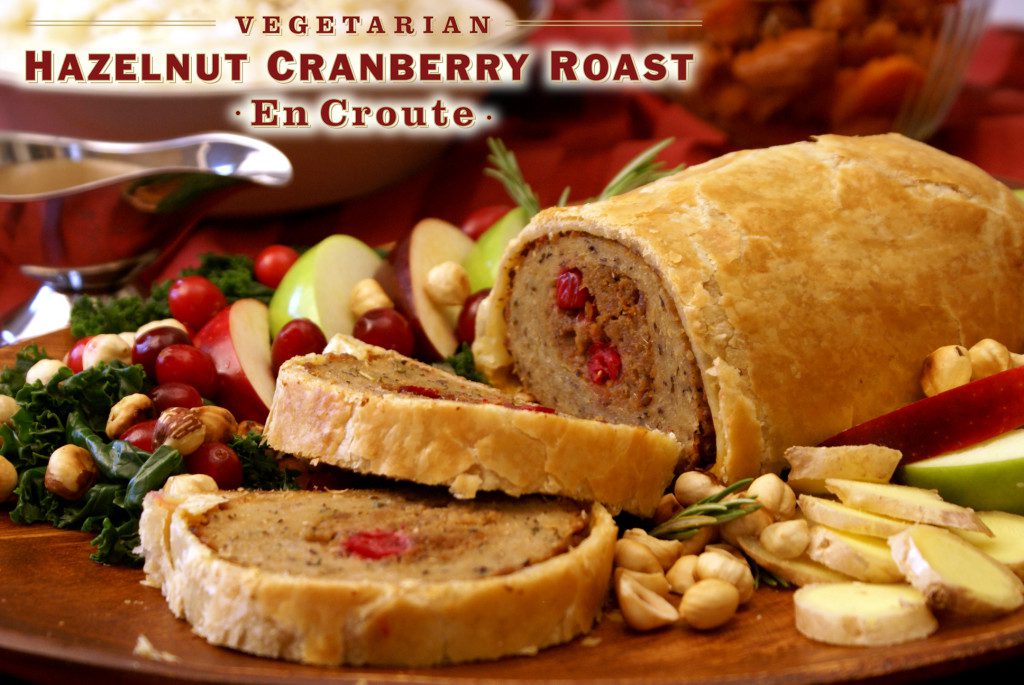 Classic Celebration Roast 
This stuffed Celebration Roast was introduced in 2003 and continues to be a classic favorite. We start with a rich and savory sausage-style stuffing made from Field Roast grain meat, butternut squash, mushrooms and Granny Smith apples seasoned with a blend of rosemary, thyme and sage. We then surround the stuffing with our most luxuriant grain meat seasoned with rubbed sage, garlic and lemon juice. As a centerpiece, appetizer or sliced in a sandwich, our Celebration Roast is great for any occasion.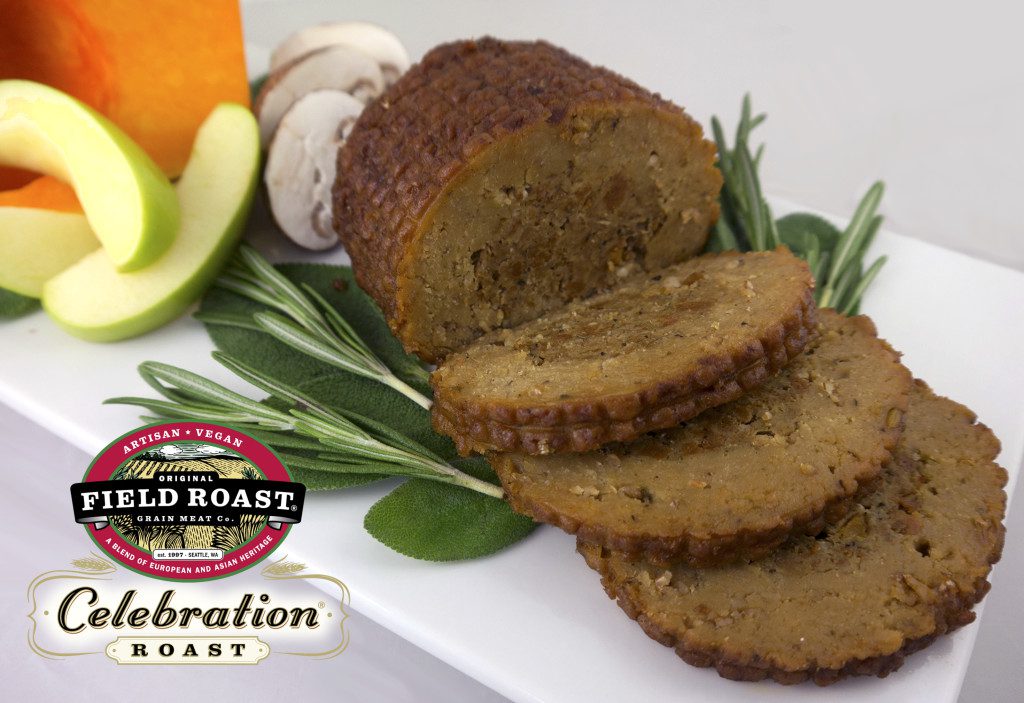 We hope you have the chance to try all of our gourmet stuffed roasts this year. Please ask your store when they'll have them in stock! Share your feedback with us below or on Facebook, Twitter and Instagram.
This entry is filed under Product Highlights and News, Special Occasions and tagged field roast, vegan thanksgiving, celebration roast, vegetarian thanksgiving, vegan holiday, vegetarian holiday, vegan roast, vegetarian roast, forager roast, hazelnut cranberry roast, gourmet vegan food, vegan centerpiece, vegetarian centerpiece.